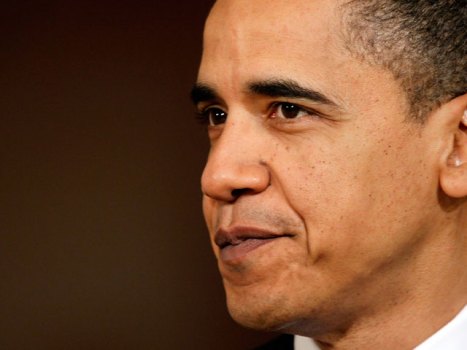 Getty Images / Alex Wong
U.S. President Barack Obama speaks at the White House after the U.S. House of Representatives passed the health care reform legislation March 21, 2009 in Washington, DC.
From page 301 of David Remnick's book on Number 44:
Obama "was a cautious player, folding hand after hand, waiting for his moment to bluff or go big on a good hand … Obama's caution, hidden behind a cloud of cigarette smoke, could be maddening. One Republican, Bill Brady, of Bloomington, told Obama, 'You're a socialist with everybody's money but your own."