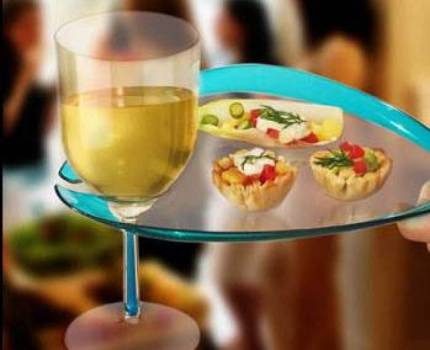 Wine Racks Plans and More
A convenient way to drink and eat outside.
MULTI-TASKER: Juggling apps and wine while trying to greet guests can be an impossible task. Solve that problem with the Buffet Picnic Plates and Wine Glasses. Polycarbonate, break-resistant plates and wine glasses are color coded and fit into each other like a puzzle, so you can rest your glass on your plate while you nosh. GET IT: $20; Online at Wine Racks Plans and More.