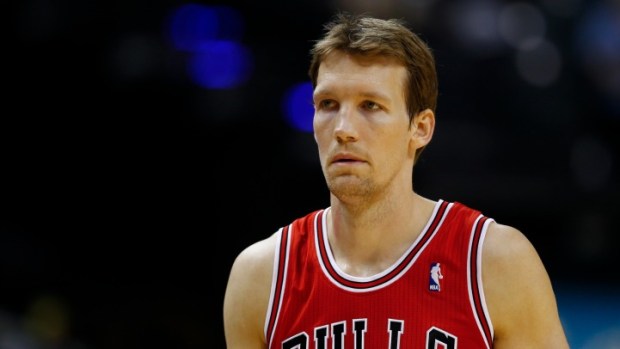 Getty Images
Mike Dunleavy Jr. doesn't have to worry about DeMarcus Cousins sending him a Christmas card or wishing him a happy birthday.
It seems the bad blood between Sacramento Kings star DeMarcus Cousins and current Chicago Bulls sharpshooter Mike Dunleavy Jr. hasn't gone away.
It all started last season when Dunleavy was a member of the Milwaukee Bucks. Cousins was ejected from a game against Milwaukee after he elbowed Dunleavy in the back of the head. The two adversaries mixed it up again on Monday night and afterwards, the Kings center told reporters exactly what he thinks of his nemesis.
"He's a clown. And he's scary. I wouldn't even waste my time on him if I ever saw him outside of the gym. He's a clown."