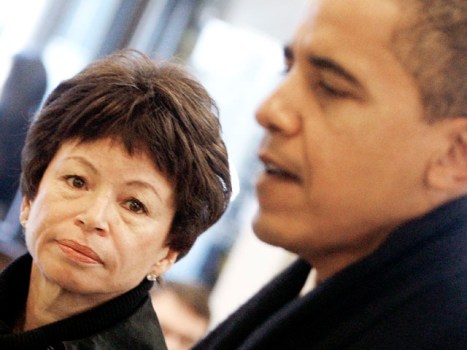 AP
White House Senior Adviser: President-elect Barack Obama will add his campaign adviser Valerie Jarrett to his cabinet as White House Senior Adviser.
Now an adviser to President-elect Barack Obama, Valerie Jarrett says she has seen the inaugural speech and believes "there won't be a dry eye in the house."
Jarrett, who has found a new home in Georgetown, hopes to stay connected to her Chicago home and is trying not to relinquish her treasured Blacberry.