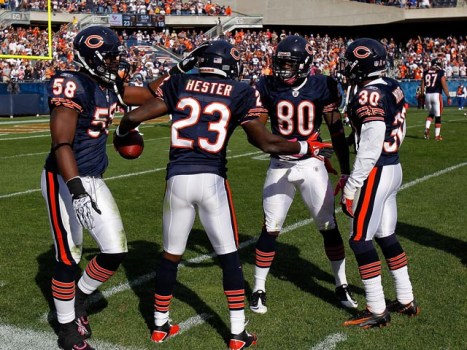 Getty Images
Devin Hester celebrates with teammates (L-R) Rod Wilson #58, Earl Bennett #80 and D.J. Moore #30 after returning a punt 89 years for a touchdown in the 4th quarter against the Seattle Seahawks at Soldier Field on Oct. 17, 2010, in Chicago.
Good morning and welcome to Bear Bites.

In case you missed it, take a look at the best Bears on social media, and check out Grizzly Detail on Twitter, too.