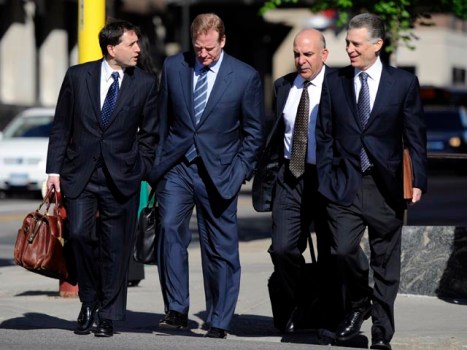 Getty Images
NFL lawyer Jeff Pash (L), NFL Commissioner Roger Goodell and Art Rooney II (R), president of the Pittsburgh Steelers arrive for court ordered mediation at the U.S. Courthouse on May 17, 2011 in Minneapolis, Minn.
Good morning and welcome to Bear Bites, and a happy birthday to Bears lineback Pisa Tinoisamoa. Tweet your birthday greetings to @pisatinoisamoa.

Follow Grizzly Detail on Twitter for plenty of labor updates throughout the day, and weekend, if needed.