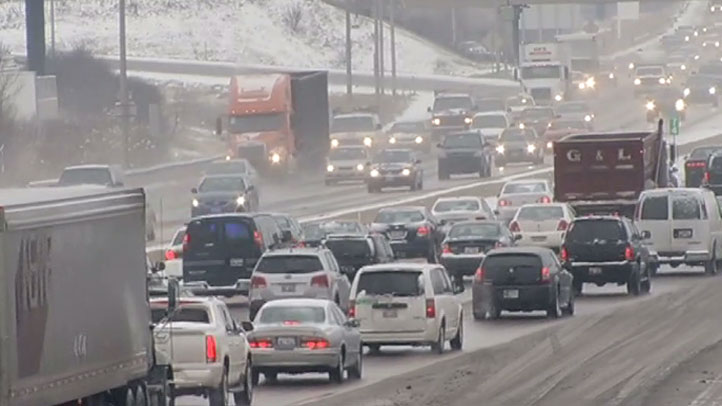 This story has moved. We're automatically redirecting you to our new coverage.
A fast-moving band of snow could affect Tuesday evening's commute.

The National Weather Service at about 1 p.m. issued an alert indicating that snow could fall at a rate of 1-inch to 1.5 inches per hour for about two hours.

"Motorists should be alert for deteriorating visibilities and the possibility of slick conditions on roadways this afternoon," meteorologists said in a statement.

Some light freezing drizzle is possible in the late afternoon and evening hours. Temperatures will hover in the upper 20s to low 30s until the nighttime hours, when the mercury will fall into the teens.