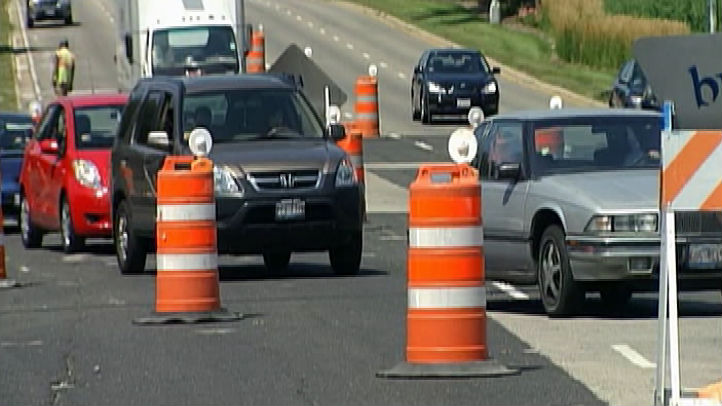 As long as there's no snow on the ground, you can figure IDOT will use these last several weeks of Fall to continue to improve area roads.
That's exactly what is happening along Roosevelt Road in DuPage County. This week, IDOT began a resurfacing project on Route 38 that will continue through the end of October.
The project, IDOT says, consists of "asphalt removal and asphalt replacement:" on a couple of stretches of Roosevelt. A large stretch is from Harrison, near the I-294 interchange, to where Butterfield, Route 83, and Roosevelt Road intersect. The other section is from Route 53 west out to Route 59 through Winfield, Wheaton and Glen Ellyn, and ending just west of the Veterans Tollway.
Drivers can expect delays as repaving brings with it intermittent lane closures and rough pavement grade changes during the work.
The contractor for the million-dollar project is R.W. Dunteman Construction, based in Addison, IL.