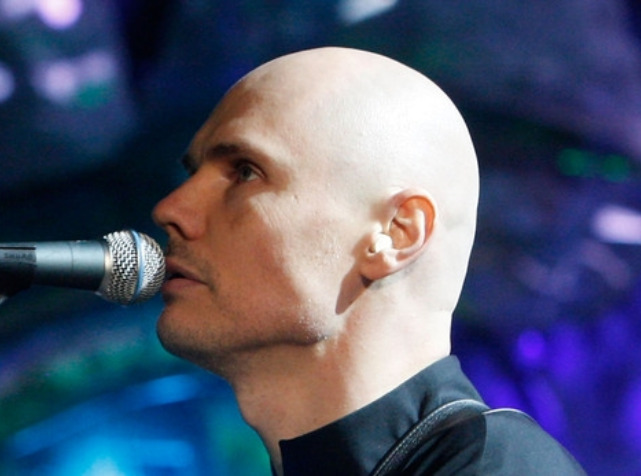 Billy Corgan, the only original member of the Smashing Pumpkins, hails from Elk Grove and is reportedly an avid Cubs fan. Perhaps that's why he needed to find faith in a higher power.
Corgan, 42, launched a new Web site Wednesday titled Everything from Here to There. It will come as no surprise to anyone following his Twitter feed (@billy) -- a smattering of tweets filled religious statements and random capitalization -- that the new site centers on spiritual matters.
The bloggy site only contains a few posts so far. The first one states:
"The purpose of this website is to discuss openly and without fear concepts of Mind-Body-Soul integration. If you are drawn to the Hidden Truths, drawn to God as something beyond limitation, and drawn to Love as the greatest force in the Universe, then you have come to the right place at the right time. This is a place of Love."
Contributions from readers are welcome, but "all submissions are subject to approval of the site administration team."
The site is intended to be non-denominational and even invites discussion from those who consider themselves atheists:
"This is not a place of judgment, nor a place of making proof. We begin with the idea that there is a God. We begin with the undying belief that there is a unifying intelligence that manifests itself in Every-thing. Even if you don't believe in God, exploring fully the idea of a God or Gods should pose no threat to you. The idea of a higher collective intelligence or consistent organizing principle should be worth contemplating no matter what you believe in (or don't believe in). For who is God if not Us?"
We're sure that the atheists will jump at the chance to talk about things they don't believe in.
Everything from Here to There is expected to be updated daily by Corgan or guest writers. We wonder when perfectionist Corgan will begin rewriting the guest writers' posts.
Matt Bartosik, a "between blogs" blogger, doesn't even care to shake these zipper blues.
Copyright FREEL - NBC Local Media