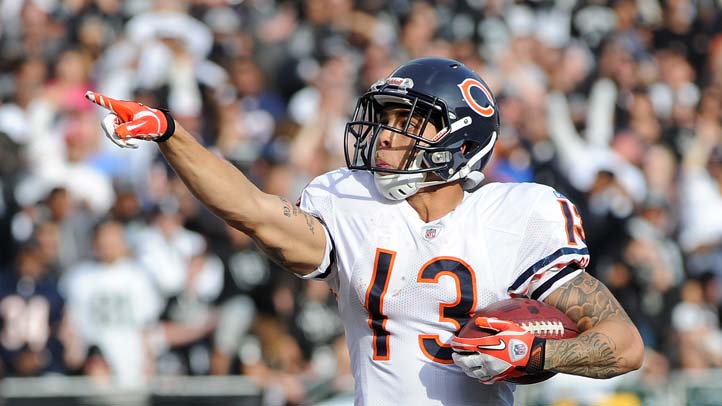 I'll never forget watching that play.

Against the Seattle Seahawks, Bears receiver Johnny Knox was bent backwards, hit in a way that made me worry if he was going to make it. Not make it back as a football player, but make it off the field with a beating heart.

Soldier Field fell silent as trainers moved Knox off the field. Like many people watching that game, I said a prayer for Knox's health as the game resumed.
We learned later that Knox was close to not walking again. We saw him on the sidelines at Bears practices, appearing thin and frail. We heard that he was working hard to get back to the field, and the Bears stood by him for a year.
But getting back the speed that Knox had is no easy feat. He was released by the Bears on Tuesday.

In three seasons in Chicago, Knox used that speed to become a big play receiver for the Bears. He also was a Pro Bowl kick returner. The Bears used him and Devin Hester to come up with creative plays to confuse opponents and score.
He had a bright future as a Bear, but that one hit changed everything. Now, his career as a Bear is over.
If Knox does make it back to the field, it will still be a moment Bears fans will appreciate. No matter what jersey he wears, you can bet that every person who fell silent when Knox was injured will stand up and cheer.
Copyright FREEL - NBC Local Media