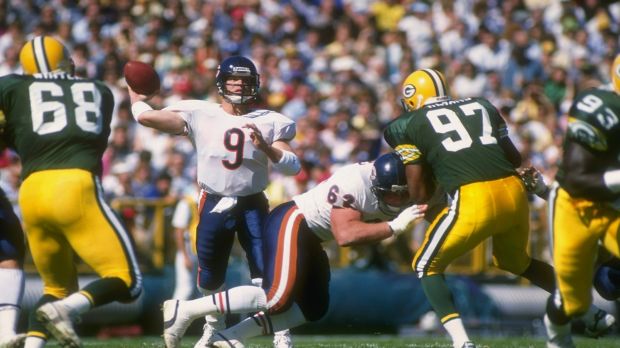 The Punky QB won't be watching the Chicago Bears in his North Shore mansion anymore.
Jim McMahon, the former quarterback who led the team to a Super Bowl championship, has moved on.
In an uncharacteristic move, McMahon has quietly headed for Florida after selling his 9,626-square-foot Northbrook home for $2.85 million.
A neighbor snatched up the English manor-style limestone and brick home before it ever hit the Multiple Listing Service.
The home was built after McMahon led the Bears to the 1986 Super Bowl. The sports-fantastic 2.38-acre property featured a Y-shaped staircase, racquetball and basketball courts, a hockey rink and a steam room that were featured in the Chicago Tribune n 2002.
If only the house could talk.