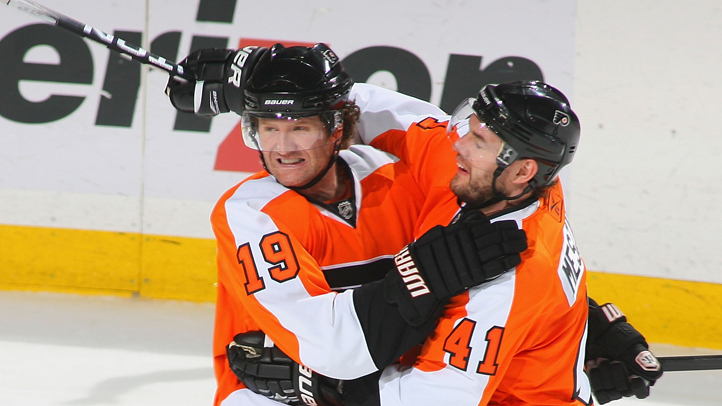 There are certain things you can count on in life. You know about the death and taxes. You know that the Chicago City Council will always be a comedy act, if it weren't so sad. You know you're getting a parking ticket at some point this summer (hell hath no fury like a city on a budget crisis). And you know that every spring, the Philadelphia Flyers will be done in by their goaltending. It's happened pretty much every spring since I became a hockey fan, and that's over 20 years now.
Last night, the Flyers made their 354th attempt to solve this small hole by acquiring the rights to Phoenix goalie Ilya Bryzgalov. You see this in the NHL now, where a team will give up a draft pick for a player that is weeks away from free agency so they can have exclusive negotiating rights with that player. The theory goes that maybe they can keep the price down before he hits the open market, or at least keep him away from a rival. However, if the player had such trouble reaching an agreement with his original team, it could tell you he wants to hit the open market to instigate a bidding war and drive up his price. Then you've just thrown away a draft pick into the abyss and are left holding ... well, yourself.
But the Flyers sort of pioneered this, it's how they got Scott Hartnell and Kimmo Timmonen.
And this is where the Hawks come in. Even before the Flyers tie up Bryzgalov, they have 18 players signed for next year with only 400k of space. You can bet your now impounded car (again, budget crisis, it won't take much) that Bryz is going to cost at least $5 million a year, probably closer to $6 million. That means someone, or a few, have to go.
The Flyers have a few pieces that should get the antennaes up at the United Center. Front and center being forward Scott Hartnell. Hartnell is a 6-5, 225 pound mess of red hair and anger who lives in the opponent's crease and drives them wild. He plays with six different chips on his shoulder, and is precisely what the Hawks need. He is the power forward everyone thought Dustin Byfuglien was but actually wasn't (unless he was playing Vancouver). He's been mentioned in trade rumors before this year, and is probably their most marketable piece. He hasn't hit 30 years old yet, has scored 30 goals twice in the past three years, and would look a dream on the other wing with Patrick Kane and Jonathan Toews.
Another one is defenseman Braydon Coburn. Another mass of a man, Coburn is the stay-at-home, crush skulls in front of Corey Crawford d-man the Hawks don't currently have. He's also a meatbag on the kill, meaning he'll block a lot of shots. He's Brent Sopel on steroids with actual skill. It would probably involve moving Niklas Hjalmarsson somewhere, but that's hardly a problem.
If those two don't get you moving (you're probably still worried about your car), then there's free agent Ville Leino. Leino doesn't have the size of Hartnell but considerably more skill, and has shown the past two years he's not a shrinking violet (I wouldn't want an expanding violet either, but that's not the turn of phrase, is it?) More a playmaker, Leino would be an excellent signing if Patrick Sharp were going to be a full-time center. But he'll be more expensive than Hartnell's $4.2 million cap hit, as he's an unrestricted free agent.
Plunder the ship!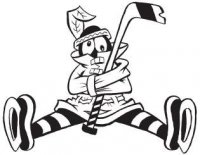 Sam Fels is the proprietor of The Committed Indian, an unofficial program for the Blackhawks. You may have seen him hocking the magazine outside the United Center at Gate 3. The program is also available for purchase online. Fels is a lifelong 'Hawks fan and he also writes for Second City Hockey .