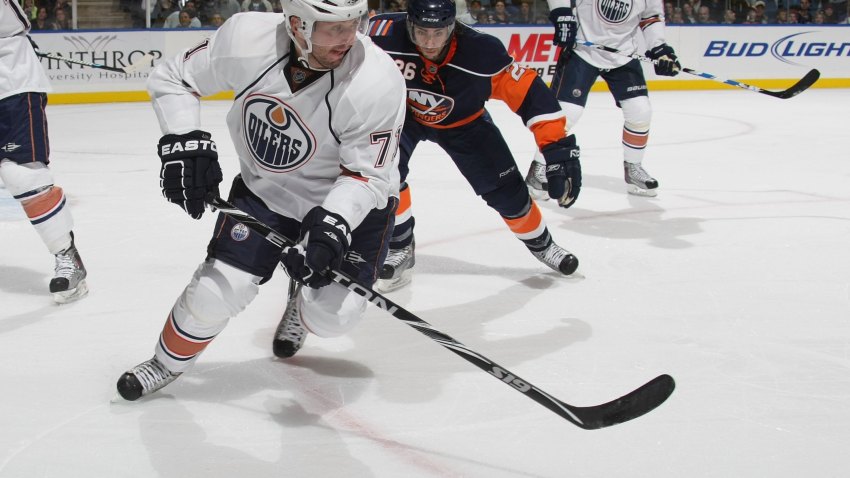 I was tempted to keep this post to two words: They blow.
But I owe you better than that.

I can't imagine life as an Oiler fan. No playoff berth in five years, viscously cold, and hope years away.

Oh wait, yes I can. I lived it here not so long ago, although it's probably much colder there; or at least as consistently cold there as it is in Chicago on Wednesday.
Anyway, the Oilers are bad. Last-in-the-league bad. Competing for No. 1 pick again bad.

And yet the Blackhawks have found a way to lose to these jokers twice at home. The reasons for that are not caring enough about the game and allowing what are some skilled guys enough space to actually display their talents.
It's why, when the Hawks actually bothered the last time these two tangled in Edmo, they had their easiest win of the year, with Jonathan Toews notching a hat trick in what seemed like 87 seconds.

In fact, the most interesting thing going on with the Oil today is that supposed Internet rumor that they were a trading partner for the Hawks who were looking to dump Brent Seabrook. This didn't make any sense on a hockey sense, as the Hawks can't replace what Seabrook does this season, even if he's been mediocre at best for a month now. Yes, he's a restricted free agent after the year, but Dylan Olsen isn't going to be ready to replace him for years, and there's no one else.

The bet here is that the rumors were intentionally leaked to shake the players even more to their core, letting them know no one's untouchable.
That's what Oilers fans are watching hardest right now: who the Hawks ship off and for what pieces.

Ales Hemsky -- the poor man's Patrick Kane -- and Dustin Penner -- an overpaid, overfed Troy Brouwer -- are certain to go, as could others. When the trade deadline ends, there will be not much left to watch.
But there are pieces here. Taylor Hall gets better every game, even though he looks like a Canadian Mr. Ed. Magnus Paajarvi. He's hurt the Hawks already this season and has some serious dangle.

Defenseman Ryan Whitney has somehow managed to be a +13 on a team that is allergic to defense or work of any kind.

This team also just clobbered a usually pretty stout Nashville squad in Tennessee 4-0. But they'd lost the four before that, giving up three goals or more in each. It's their first game back home after a long trip, which is always tricky.
But most of all, they're just not any good. There's no verve here. You can outwork them on the boards and behind the nets all night if you simply want to. They may hurt you if you try and turn this into a track meet, but the Hawks have enough firepower for that if it should happen.

If you don't open an O'Hare runway for them (the currently contstructed ones, not the ones that will go to court), they can't improvise.
We don't want to have a stroke if the Hawks make this one difficult.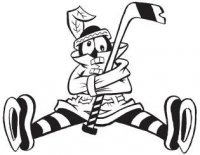 Sam Fels is the proprietor of The Committed Indian, an unofficial program for the Blackhawks. You may have seen him hocking the magazine outside the United Center at Gate 3. The program is also available for purchase online. Fels is a lifelong 'Hawks fan and he also writes for Second City Hockey .