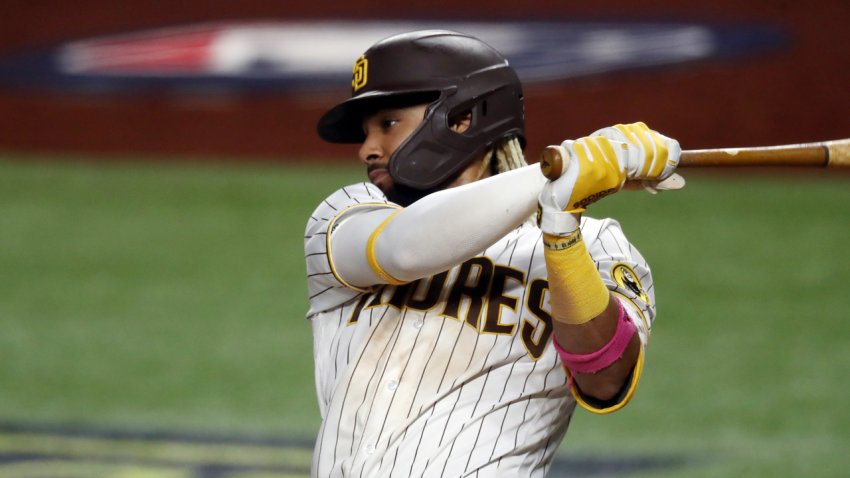 Podcast: Padres extend Tatis, will the Cubs re-sign any core players? originally appeared on NBC Sports Chicago
With Fernando Tatis Jr. receiving a HUGE extension to remain a Padre up until I become a Padre, San Diego has a payroll comparable to teams in big markets like Chicago.
The Cubs Talk crew of David Kaplan, Maddie Lee, Tim Stebbins, and Gordon Wittenmyer discuss Tatis' deal and compare it to how the Cubs are managing their budget and roster. Later in the podcast, the crew discusses who on the Cubs could be in line for an extension. Javy Báez? Anthony Rizzo? Kris Bryant? The crew also breaks down if there are any more pitching additions on the horizon for the Cubs.
(1:43) - Fernando Tatis Jr. reaches massive extension with San Diego. Do you like the deal? But also, how in the hell do the Padres have two players signed for over $300 million?
(6:16) - Fourteen years is a long time. The deal is good for baseball, but the length could be risky. What is a normal deal for someone at Tatis' skill level? 
(16:00) - If the number to extend Rizzo is $175 million for seven years, are you doing it?
(22:20) - Are Cubs done adding pitchers?
(26:25) - Is the bullpen strong enough to win?
(29:57) - Does Pedro Strop make the Cubs roster?
Copyright RSN