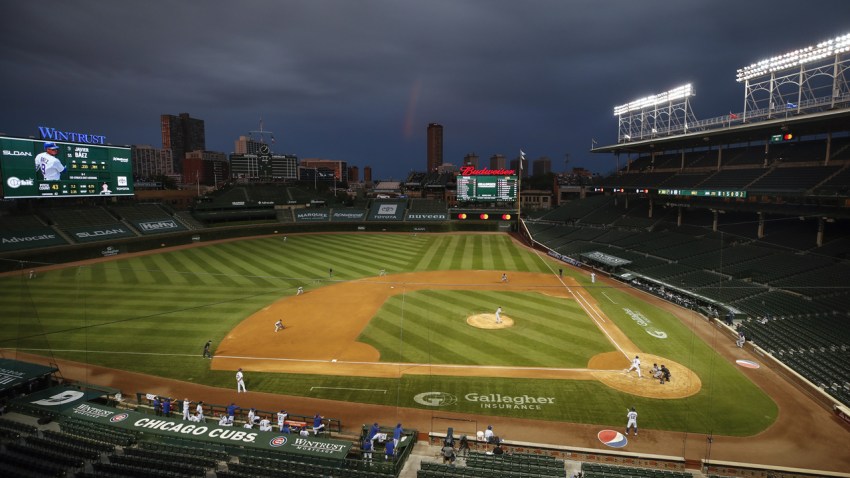 Cubs-Indians delayed as drone hovers above Wrigley originally appeared on NBC Sports Chicago
Rain delays are so 2019. In 2020, drone delays are the new rage.
Wednesday's Cubs-Indians game hit a delay with two outs in the bottom of the fifth inning as a drone hovered above Wrigley Field. Yes, seriously.
Drones are banned from Wrigley, as is flying them above the park during a game, if you're wondering.
A couple of Cleveland's players used umpires as cover, because, why not?
Willson Contreras had a different strategy.
The delay lasted seven minutes, not before Cleveland left the field and Contreras headed back to the dugout before a pitch was thrown in his plate appearance.
Just another completely normal, nothing new moment to add to the list for 2020.
Copyright RSN