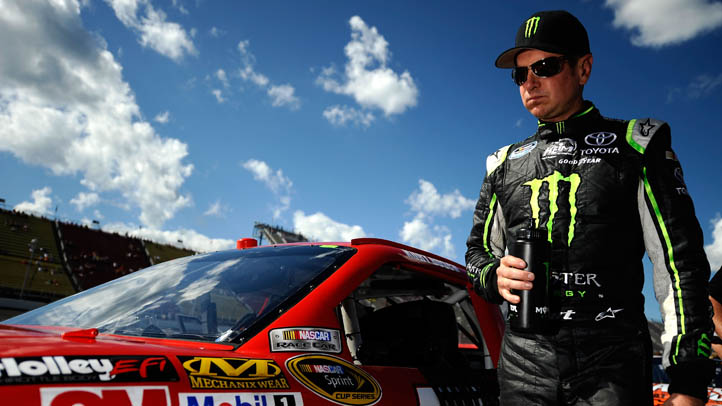 Though the Bears are focused on the Colts on Sunday, one of their most famous fans has his eyes set on the Packers game on Thursday. NASCAR driver Kurt Busch has so much faith in his team that he made a wager with Packers fan and fellow NASCAR driver Matt Kenseth, who was born with the defect of being a Packers fan.

If the Bears win, Kenseth will have to wear a Bears jersey to the NASCAR driver's meeting before the start of the Geico 400 in Joliet. If the Packers take the game, Busch will have to wear that ugly green and gold mixture.
"This is a no-brainer. Cutler to Marshall to start it, Urlacher and Peppers to finish it," said Busch, driver of the No. 51 for Phoenix Racing. "A 2-0 start to the season for the Bears will be great, but seeing Kenseth in navy and orange will definitely be an added bonus."

NASCAR drivers often have to miss most the Sunday football slate because of their races, but the Thursday night game and race in Joliet will allow Kenseth and Busch to head up to Lambeau Field for the game. Could anything be sweeter than a Bears win in Green Bay?

I've never been a NASCAR fan, but now I clearly am behind the no. 51 car.
Copyright FREEL - NBC Local Media