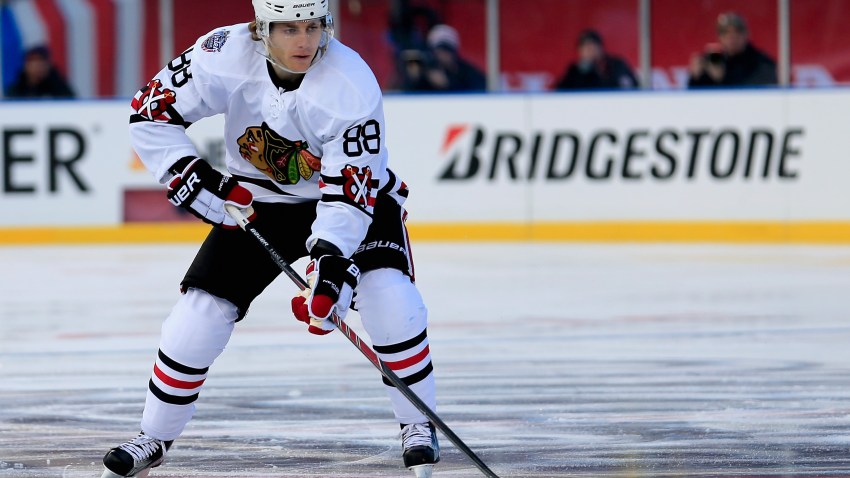 The Chicago Blackhawks will play their second consecutive game against a divisional opponent on Tuesday night when they welcome the Colorado Avalanche to the United Center.
While the Blackhawks are battling with the Nashville Predators for the top spot in the Central Division, last year's division champions have fallen on hard times. The Avalanche have a lackluster 3-7-3 record against the Central this season, and both games against the Blackhawks have been unimpressive, as they've been outscored by an 8-4 margin on those contests.
The big hitter for the Hawks against Colorado this season has been, unsurprisingly, Patrick Kane. In the first game of the season between the two teams, Kane picked up three assists in a 3-2 Chicago victory. In December, Kane went back into the Pepsi Center and had an even better game, scoring twice and adding an assist in a 5-2 laugher.
The news stays bad for the Avalanche as Jonathan Toews will still play in Tuesday's game despite missing the morning skate. It's not uncommon for some of the team's veteran players to take mornings off before games, but Toews isn't usually one of those guys, and not seeing him on the ice during practice was a bit intriguing. The center will be on the ice however, and he will be looking to continue his strong play as of late.
One other player on the Blackhawks' side of the ice to keep an eye on is Teuvo Teravainen. The youngster was mixed and matched in several line combinations during his first NHL game of the season on Sunday against the Dallas Stars, and it would stand to reason that Joel Quenneville will continue to do so as he searches for the right fit for the young star.
As for the Avalanche, they still are a team that can't seem to get out of their own way. Even with Semyon Varlamov back in net, the team is still struggling, going 6-6-3 since December 1, and they have only won two games in regulation over that 15-game stretch. Add to that their struggles against their own division this season, and it's pretty clear that the team is in desperate need of a kickstart if they want to keep their fading playoff hopes alive.
One player Colorado will need to step up for them is forward Matt Duchene. With Sunday's loss to the Columbus Blue Jackets, Duchene's goalless streak hit 10 games, and even though he does have two assists in his last two games, his lack of scoring has been a big part of the reason that the team has been struggling on that side of the ice in recent weeks.