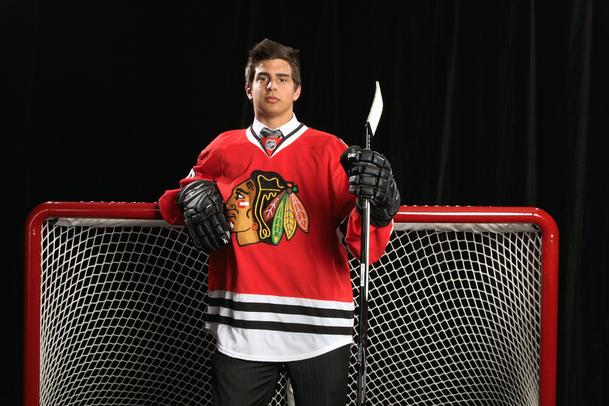 After an exhilarating 20-4-1 run through their final 25 games, the Rockford IceHogs' season came to an end this weekend.

Despite winning their final two games, including a thrilling come-from-behind victory over the top-seeded Texas Stars on Saturday, the Hogs failed to make the AHL playoffs thanks to the Milwaukee Admirals' twin victories over the Chicago Wolves and Peoria Rivermen that gave the Ads the eighth seed.
It wasn't all bad news for the Hogs, however. Rockford center Brandon Pirri wrapped up the season with 19 points in his final nine games, and that push enabled him to win the AHL scoring title. His 53 assists tied for the league lead and his 75 total points were enough to hold off former Hawks prospect Jeff Taffe, now with the Hershey Bears.
Pirri is one of many players who can expect a call-up from the Chicago Blackhawks when the NHL playoffs begin on April 30. The team will do what they usually do and bring up a slew of players so they can not only have a healthy supply of players to choose from in case of injury, but also give their players a unique experience in a playoff atmosphere. Players like Jimmy Hayes, Jeremy Morin and Adam Clendening will likely get the call.
The IceHogs' performance also has to give the Blackhawks some hope as they head into what will be a difficult year for free agency. The team is going to have to make decisions on guys like Bryan Bickell, Viktor Stalberg and Ray Emery, who will all be free agents in an offseason that will see the league's salary cap cut by $6 million.
Guys like Pirri and company will be crucial in filling the holes that free agency will leave, and judging by their success this season, the Hawks' offense could keep humming along without missing a beat.