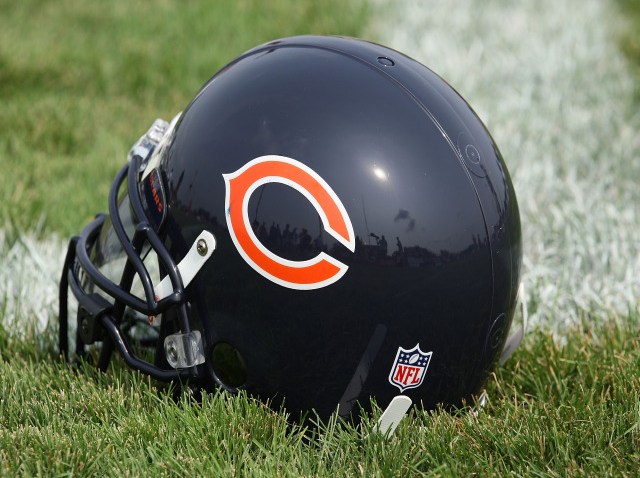 Two more days. One 48-hour period. The season is nearly upon us, and among the many awesome perks of the NFL season is one recurring theme we can't seem to ditch in here Chicago: Bill Swerski's SuperFans.

Surely you remember the Saturday Night Live sketch that featured overweight, mustachioed Chicago sports guys riffing lines like "Trick question. Ditka is God." Of course you do. It's a local staple; attend many Halloween parties, and you'll still find groups of dudes acting out the hilarity. There's only one problem with the SuperFans: It's not really funny anymore.
We'll get to that in a second, but here's why we need to be vigilant. ESPN columnist Bill Simmons, who has as large a role setting the sports-culture agenda as anyone working, has already predicted a comeback year for the "Da Bears" guys. Which would probably be accurate, seeing as the Bears look primed for a comeback season, only Simmons doesn't seem to realize that "Da Bears" -- the saying as well as the comedy sketch most commonly associated with it -- never really left in the first place.

Which is where we come in. Bears fans, can't we do better? Can't we find a better mascot for our fandom? Can't we come up with a better saying? Can't we ditch the accent-inflected meathead nonsense? As a joke, it's funny; the problem is that there are far too many serious Bears fans who perhaps don't see the satire, and then we end up sounding like Bengals fans when they do that stupid "Who Dey?" chant. Nothing is worse than that chant.

We need a collective brainstorm. We don't want to ditch the Bears' past, obviously, so let's reach even further back, to the days of Papa Bear Halas. Let's find a cultural mascot for the team that didn't originate in the early 1990s. Let's ditch "Da Bears." We're two days away from a new Bears era. What better time than now?

Eamonn Brennan is a Chicago-based writer, editor and blogger. You can also read him at Yahoo! Sports, Mouthpiece Sports Blog, and Inside The Hall, or at his personal site, eamonnbrennan.com. Follow him on Twitter.
Copyright FREEL - NBC Local Media