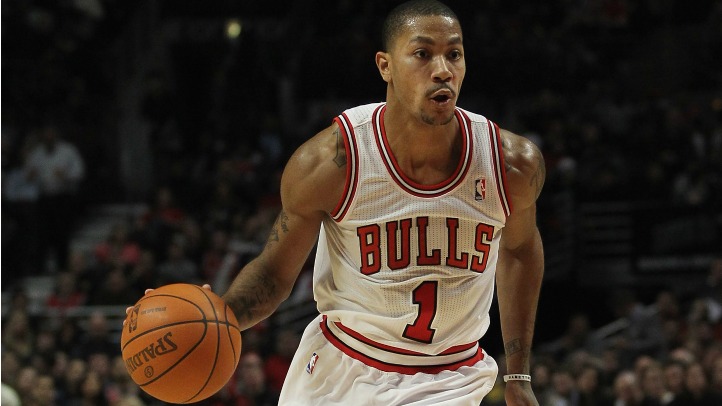 According to ESPN, Derrick Rose is the fifth top player in the NBA.

The poll asked 104 voters, comprised mostly of the network's basketball writers, to rank 500 players on a simple scale of 0 to 10. D. Rose was the second highest rated point guard in the league, checking in at No. 5.
With a cumulative score of 9.02, Rose ranked just behind Los Angeles Clippers point guard Chris Paul and one spot ahead of Los Angeles Lakers superstar Kobe Bryant.
Chicago native and Miami All-Star Dwyane Wade came in eighth, while former University of Illinois star and current Brooklyn Nets point guard Deron Williams was ranked 10th.
Since ESPN began this project, the list has been met with some criticism for about where some of the players ranked. But ranking players is never an exact science, and it appears that Rose's ACL injury didn't carry much weight with voters who were instructed to rate in terms of "the current quality of each player."
Other members of the Bulls made ESPN's Top 500 as well. Some notables were Joakim Noah (36), Luol Deng (37), Carlos Boozer (67), Taj Gibson (82), Marquis Teague (356) and Jimmy Butler (371).