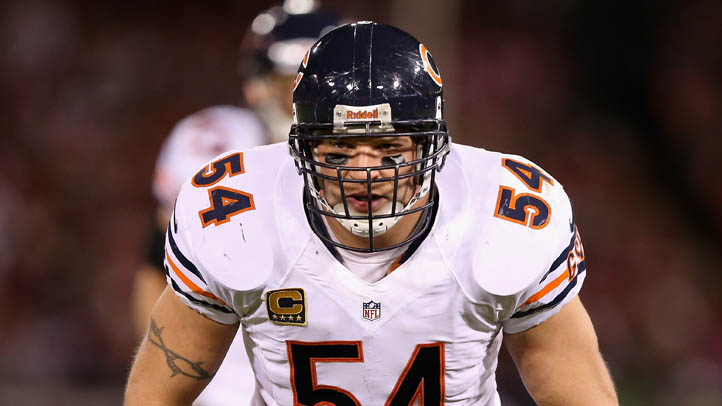 Brian Urlacher is in a weird position with the Bears.

The longtime star is at the end of his contract and was hampered by injuries throughout the 2012 season. The Bears will have to decide if he's worth the money to keep around. At the combine on Thursday, both head coach Marc Trestman and general manager Phil Emery spoke of Urlacher's situation.
Neither one was very open or would say what the Bears will do next.
"We certainly evaluated our entire football team as much as we can without seeing them work, or having a chance to spend some formal time with them on the field. As we move forward in this process through the combine and through the spring, obviously all these things will be resolved," Trestman said in the most non-committal way possible.
"But right now between Phil and the personnel department and myself and the coaching department, we continue to talk about these things and process the information. But at this time we're not going to go any farther than that in our discussions."
Urlacher has been around long enough that Emery was one of the Bears' scouts when they first signed Urlacher. With that history, Emery feels a kinship with Urlacher, and never wants him to feel slighted.
"If people are feeling that he's slighted, it certainly didn't come from me, because I have great respect for Brian as a person and as a player. Where this ends up, we'll work through Brian and his agents with that and that'll be a private matter. When we come to a resolution, we'll let everybody know."
From a team that usually holds things so close to the vest, it's not surprising to see that they won't speak much about the Urlacher situation.
Copyright FREEL - NBC Local Media