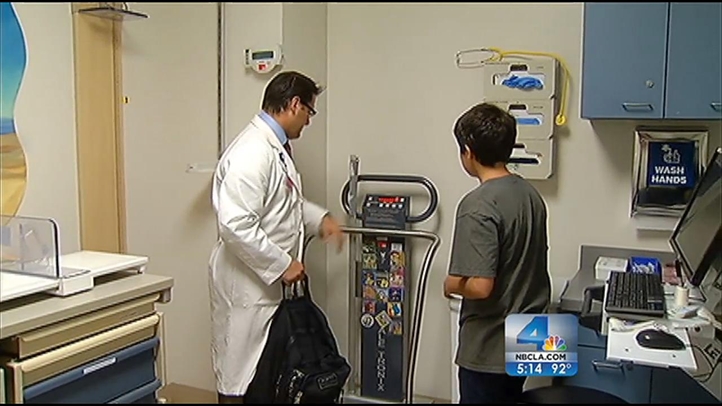 Every week, Madhouse Enforcer will take a look around the Central Division and let you know who's hot and who's not in our little corner of the hockey world.
1 (Last Week's Rank: 2): St. Louis Blues
The Blues may have been blessed with four home games in a row to start out the season, but the way they've won the contests is worth noting. They've won close games, two games against teams who made the playoffs last year (including their divisional rival Chicago Blackhawks), and they've beaten teams that they're supposed to, like the lowly Florida Panthers. Aside from their penalty killing unit, which has coughed up four power play goals in their last two games, the Blues look every bit the part of a Central Division contender in the early going.
2 (Last Week's Rank: 3): Colorado Avalanche
It was incredibly difficult not to put the Avalanche in the number one spot this week, but if they keep playing like they have been, we may not have a choice next time. They've given up only four goals in five games, and have beaten four teams who made the playoffs last year (including a 2-0 win in Boston on Thursday). New head coach Patrick Roy has his team playing better hockey than just about any squad in the league, and his undefeated Avs could be on the verge of something special this season.
3 (Last Week's Rank: 1): Chicago Blackhawks
If the Blackhawks played in just about any other division in the league, they would probably be either in the top spot or in second at worst. They've been playing excellent hockey in the early going, with their unique blend of puck possession and aggressive defense carrying them to a 3-1-1 record. Only hot opposition goaltending (and a late goal in the third period against St. Louis) has stopped their record from being even better.
4 (Last Week's Rank: 5): Minnesota Wild
While several other teams in the Central have been playing a large chunk of games against other divisions, the Wild have largely been playing within the division recently. They did lose their only road game of the season, a 3-2 defeat in Nashville, but they bounced back by knocking off the Jets and the Dallas by a combined 7-2 margin. They also only allowed 34 shots combined in those two games, which could mean that their defense is strong enough to fight through the early season struggles fo their offense.
5 (Last Week's Rank: 4): Dallas Stars
The Stars were on a lot of radars coming into the season as a potential team to watch, but a so-so 2-2-0 record has killed a little bit of the buzz. Their three games over the coming week are going to show a lot about their mettle though, as they travel to Denver to play the Avalanche and to Los Angeles to play the Kings, with a home date against the red-hot San Jose Sharks sandwiched in-between.
6 (Last Week's Rank: 6): Winnipeg Jets
The Jets did end their three game losing streak with a 3-0 victory over the New Jersey Devils on Sunday, but the inconsistency that many predicted for them has already reared its ugly head. They scored 10 goals in their first two games, and then proceeded to score a combined four goals over their three game skid. They will have a couple more chances this week for wins, with the Canadiens and Predators coming to town, but a matchup against the Blues on Friday night will be the real test.
7 (Last Week's Rank: 7): Nashville Predators
We picked the Predators to make the playoffs this season, but so far this season they have struggled to get going. Part of the problem has been the schedule, which has seen them play four games against 2013 playoff teams (and the undefeated Avalanche), but the bigger problem has been their anemic offense. They've only scored nine times in five games, and that's simply not good enough when playing against some of the quality offenses they'll be facing in the West.