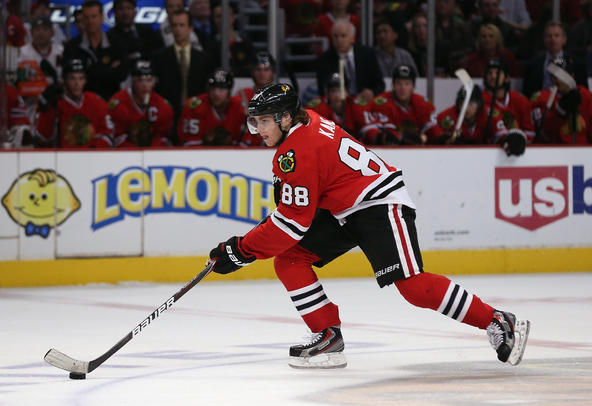 Chicago Blackhawks made forward Patrick Sharp will not suit up for the Hawks on Thursday when they battle the St. Louis Blues at the United Center. He is still ailing from a shoulder injury he suffered in March in a game against the Colorado Avalanche.
On the plus side of the ledger, however, the Hawks will likely get forward Marian Hossa back for Thursday's game. He expressed optimism after practice that he will be in, after missing several games with an unknown upper body injury.
Patrick Kane also missed practice on Wednesday with an illness, but head coach Joel Quenneville said that he is still "likely" to play against the Blues.
With the return of Hossa, here are some possible line combos that fans could see tomorrow:

Saad-Toews-Hossa
Shaw-Bolland-Kane
Stalberg-Handzus-Bickell
Frolik-Kruger-Carcillo

If Kane can't play, then expect Stalberg to shift up to the second line, with either Kruger or Carcillo jumping up to the third line. Brandon Bollig, who was recalled this morning, or Jamal Mayers, would then join that fourth line.