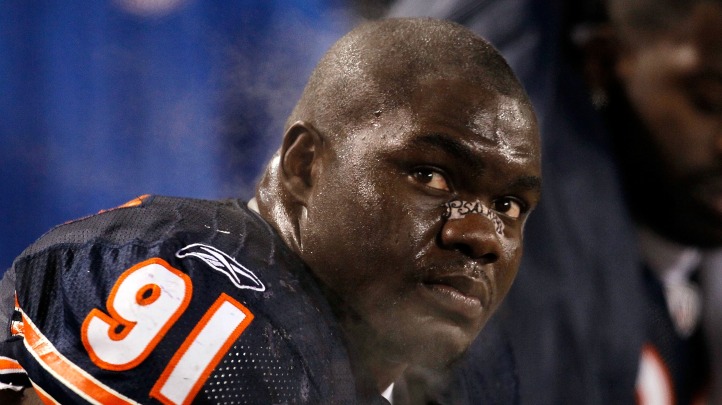 There's tragic news for former Bears defensive tackle Tommie Harris.
His wife Ashley was found unresponsive Friday in Oklahoma and has been on life support ever since, according to Harris' agent. Doctors don't know what happened; whether she had a heart attack or stroke.
Those close to Harris told us they are praying for a miracle.
Ashley Harris is 29 yrs old, and a mother of two.
Some of Harris's former teammates with the Bears are heading to the hospital in Oklahoma where she's being treated, the Sun-Times reported.