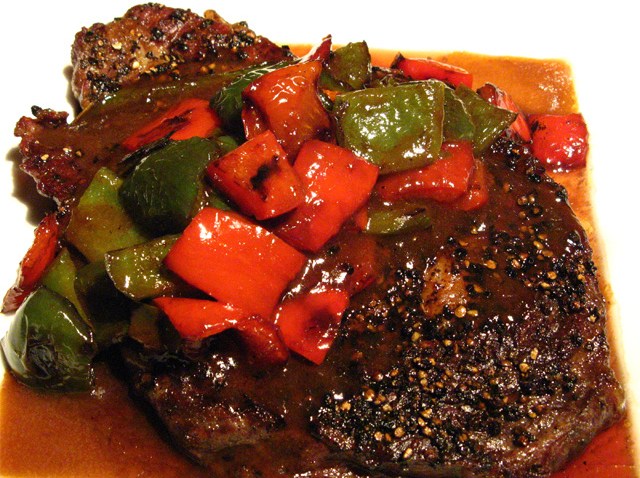 You can almost hear the wheels spinning as the top minds inside the city's restaurants try to come up with cutesy menu items in order to capitalize on the Bears' success.
How about the 12 oz Cut-ler steak? Or the Corey Graham cracker pie crust?
OK, maybe those examples need a little help. Or you can just rush over to John & Tony's restaurant and sample the "Julius' Peppers Steak." The 22 ounce ribeye is seasoned with peppercorns, seared and grilled.
It's then topped off with a medley of sautéed bell, jalapeno and poblano peppers and served with a side for $32.95.
If steak isn't your thing, head over to Little Italy's Salatino's for the Pork Chops & "Julius" Peppers.
Two pork chops are cooked in a pan with brown crispy potatoes and charred peppers, with plenty of fresh garlic and red chile pepper to make things even more interesting.
"We prepare this dish a little spicy, bringing on the heat just like Julius Peppers does to his opponents," owner Mary Jo Gennaro says.
And if you're lucky, maybe they'll give you an extra help of Kahlil Bell peppers.