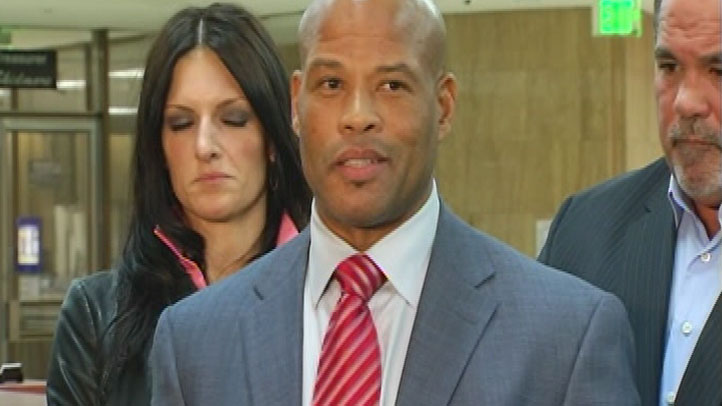 Former Chicago Bear Shaun Gayle has joined other NFL players in suing the league, alleging the NFL did not do enough to prevent head injuries and inform players of the risks of those injuries.
He says he now suffers from Chronic Traumatic Encephalopathy, or CTE, according to the Chicago Sun-Times.
Gayle filed a lawsuit in Cook County Court in which he accuses the NFL of failing to prevent, diagnose, and properly treat concussions throughout the former defensive back's career, the Sun-Times reported.
"Following his retirement from the NFL, Shaun Gayle suffers from headaches, occasional short-term memory loss and other cognitive deficits associated with CTE," the lawsuit says.
"Any allegation that the NFL intentionally sought to mislead players has no merit," NFL spokesman Brian McCarthy said in an email to the Tribune. "It stands in contrast to the league's actions to better protect players and advance the science and medical understanding of the management and treatment of concussions."
Gayle's last major court appearances involved the trial and subsequent conviction of Mimi Yang, who was convicted of the murder of Gayle's girlfriend in 2007.
More than 2,600 former NFL players, including 146 former Bears have filed similar lawsuits, according to a database compiled by the Washington Times.
<a font-family:="" href="http://

<a font-family:="" href="http://

News breaks at inconvenient times. Stay tuned to NBCChicago wherever you go. Download our iPhone and iPad apps, now available on the iTunes App Store. Get your iPad App. Get your iPhone app.