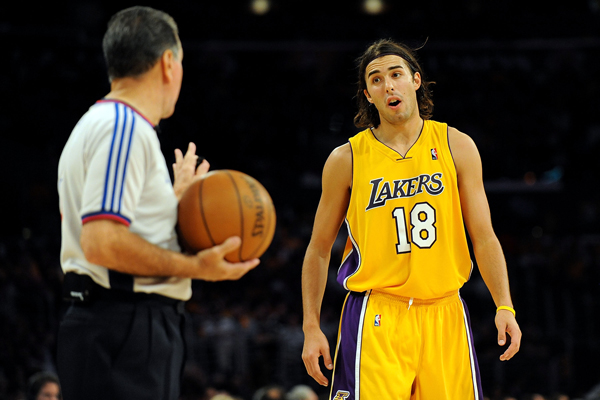 Against all odds, the Chicago Bulls keep winning basketball games. Whether it be injuries or trades, you can never count this team out. And San Antonio Spurs head coach Gregg Popovich thinks he knows why.
"One, [Tom Thibodeau] makes the same demands and keeps the same standards," Popovich told the Chicago Tribune just before the Bulls defeated the Spurs 96-86 on Wednesday night. "He is relentless in trying to get them better in every aspect of the game. Second, they have a group that has character — and they care. Third, they play outstanding defense and that keeps you in games on nights you can't put it in the hole."
These are the exact same things that both Tom Thbodeau and his players have openly admitted to. Under his watch, the Bulls have become a scrappy, feisty bunch that makes it hard on their opponent's night in and night out.
"We're developing some pretty good habits," Thibodeau said. "I see a lot of possibilities. They're playing hard, playing together, playing for each other, and that goes a long way in this league. If you can do it every night, that's a big step.
"For the last 20 games or so, this team has played very hard and very well," Thibodeau said. "I love the spirit of our team. We have a great fight to us. But we can't feel too good about ourselves. New Orleans is playing good basketball now, and we have to be ready."
The Bulls will face Chicago native Anthony Davis and the Pelicans on Saturday night in New Orleans.