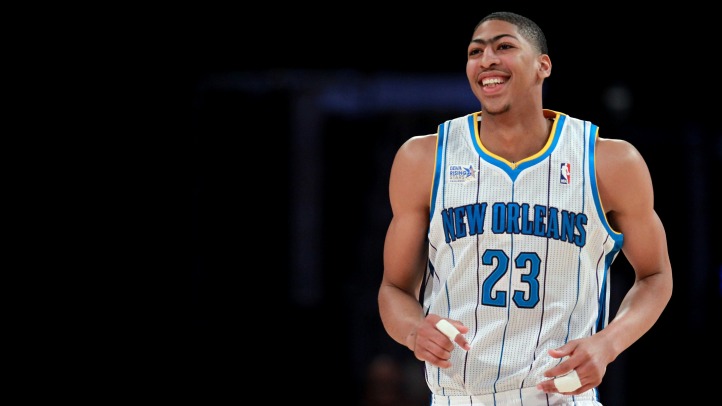 Anthony Davis is no longer one of basketball's big secrets. The South Side native, NCAA National Champion and No. 1 pick in the NBA Draft is everyone's radar now.
Chicago Bulls coach Tom Thibodeau raved about Davis -- who played his first game against his hometown team on Tuesday night -- prior to their matchup with the New Orleans Hornets and offered great praise for the 19-year-old from Englewood.
"Jeez … he's just incredible," said Thibodeau to the Chicago Tribune. "His skill set is so unique. His timing, shot-blocking, athleticism. He can put it on the floor, shoot it a little bit. He does a lot of things you can't teach."
Hornets General Manager Dell Demps, who played three years in the NBA in the mid-90's, is also very impressed with the rookie the team drafted No. 1 last June.
"He has some natural gifts that make the game easy," Demps said. "He can be in the paint and get out to the 3-point line to contest a shot. He can block a shot and finish with a lob on the other end. He has a pretty good jump hook with both hands. In college he played center, but he's a power forward for us so he is guarding a lot more skill guys. He might get tricked the first time, but he figures it out the second time."
Davis is currently averaging 12.5 points, 7.5 rebounds, 1.9 blocks and 1.2 steals this season for the 19-35 Hornets. That may not be good enough to win Rookie of the Year (Portland's Damian Lillard is the current frontrunner for that award), but respect around the league for his talent and ability is recognition enough for Davis' vast skillset.
Follow Outside Shot on Twitter (@Outside_Shot) for more Bulls news and information