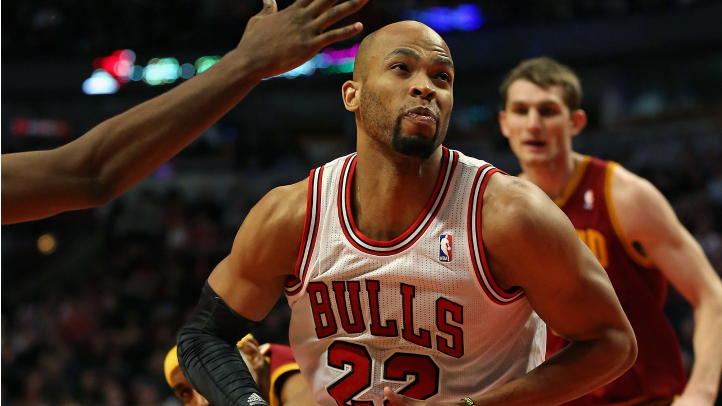 Taj Gibson has been sidelined with an MCL injury in his right knee that has caused him to miss the Chicago Bulls' last 10 games.
But after a day off on Tuesday, the team resumed practice on Wednesday and Gibson increased his activity level to the point where he feels there's a chance he could suit up and play when the Bulls take the United Center court on Thursday night against the Portland Trailblazers.
"I felt great, had a great scrimmage, great practice," Gibson said to the Chicago Tribune. "It felt great to be out there. Knowing me, I'm going to try to play. That's one thing my teammates know is I'm a guy who lays it on the line for my team and plays hard. I'll see how it feels (Thursday). I hope there's no swelling."
As for the other injured Bulls players, Kirk Hinrich, who has missed the team's last seven contests with soreness in his right foot is said to be close to returning, but he could miss the game against the Blazers. Additionally, there is no word on when injured shooting guard Rip Hamilton will be back in the lineup for Chicago as he continues to deal with a bad back.
Follow Outside Shot on Twitter (@Outside_Shot) for more Bulls news and information.