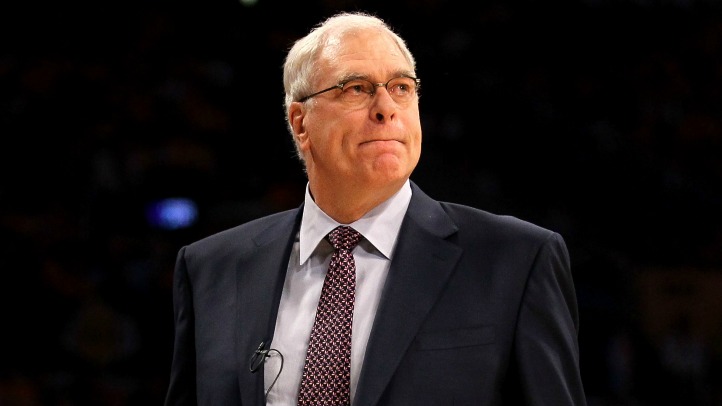 After winning 11 championships as an NBA head coach with the Chicago Bulls and Los Angeles Lakers, Phil Jackson retired as the coach with the most titles in the history of the league. Since leaving the sidelines for good, the former Chicago Bulls head coach has maintained a relatively low profile.
But Jackson finds himself back in the news as the New York Post is reporting than an agreement has been reached in principle that would put the 68-year-old in charge of all basketball related operations for the New York Knicks. Jackson won two NBA titles in 1970 and 1973 with the Knicks and spent 11 seasons with the team as a player. New York drafted him in the second round of the 1967 NBA Draft.
The Knicks had previously attempted to convince Jackson to join the Knicks twice, but both times the offer was for a head coaching position. The contract for his new position, which is said will include a president title, should be finalized this week.
The move is seen as the first step in the Knicks' attempt to convince Carmelo Anthony to remain with the franchise, as the All-Star will become a free agent this summer.