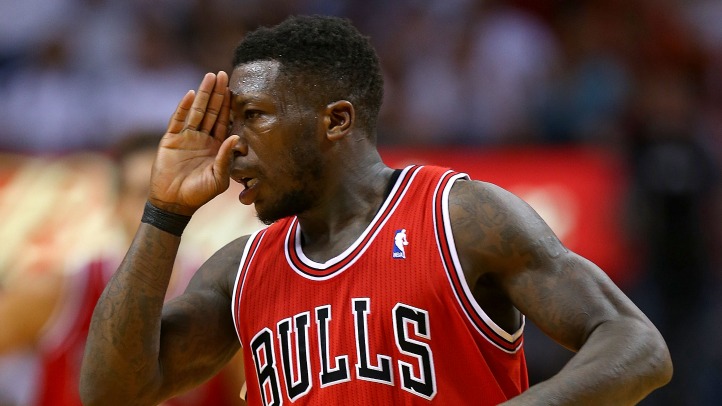 Many hoops fans are already familiar with Cleveland Cavaliers guard Kyrie Irving and his character Uncle Drew -- the former basketball star who sets out to reassemble his former teammates, despite their old age -- from the Pepsi Max commercials.
Well, in the third installment of the series, former Chicago Bulls guard Nate Robinson and WNBA star Maya Moore of the Minnesota Lynx, join Irving in Chicago to show the "young bloods" that they've still got it.
In a recent interview with Dime Magazine, Robinson, now a member of the Denver Nuggets, explains how he got down with Uncle Drew.
"I got involved by just watching, laughing and joking about it. I thought I'd be a good supporting actor in the commercial," Robinson said. "I saw Kyrie at a game at the free throw line and I was like 'Man what's up with that Uncle Drew? I'm try'na be down with the commercial.' He was shooting a free throw and I kept bugging him. I hit him on Twitter one time too and then met up with him again in New York and he was like 'Man, can you stay in character?' I was like 'Come on man, it's me you're talking too.' It was pretty cool."
Robinson plays 'Lights Out,' a former teammate of Uncle Drew's who is now a band member in a seedy Chicago jazz club where Moore, who plays 'Betty Lou,' is a singer. Irving and Robinson head over to Seward Park for a pickup game and not long after, Moore joins them and they proceed to dominate at the park.
It's a great spot and despite being six minutes long, it's so entertaining that you hardly realize it. Check it out below.