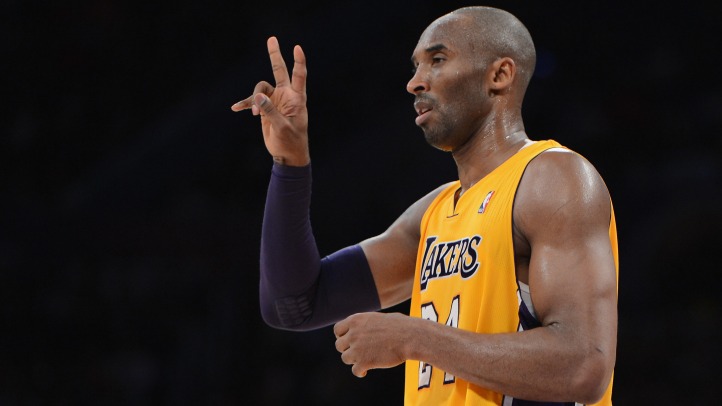 One of the year's biggest Chicago Bulls home games is when the Los Angeles Lakers come to town. Because they're a Western Conference club, the Lakers only come through once a year, so when they do, the United Center is a lot more packed than usual.
On Monday night, Kobe Bryant and his band of not-so-merry men (the Lakers are currently 17-23 and have lost eight of their last 10 games), including Dwight Howard and Steve Nash, will visit the United Center in the NBA's slate of Martin Luther King Jr. Day games. It's the hottest ticket on an extremely cold day in the Windy City and Kobe is giving away two of them.
Bryant, who just joined Twitter less than two weeks ago,
sent a tweet
early Monday afternoon stating that he wanted to give away his Bulls/Lakers tickets in the 100 section (lower bowl) for the night's game.
The tweet was RT'd over 2,200 times and favorited 1,900 times with fans asking what they needed to do in order to win. Unfortunately, the Lakers star didn't exactly specify the rules, so how he decides who wins is anyone's guess.
So we want to hear from you!
If you're the lucky recipient of Kobe Bryant's tickets, follow our Twitter account and let us know. We may do a follow-up on your experience with one of the NBA's marquee players.
Follow "Outside Shot" on Twitter (
@Outside_Shot
) for more Bulls news and information.