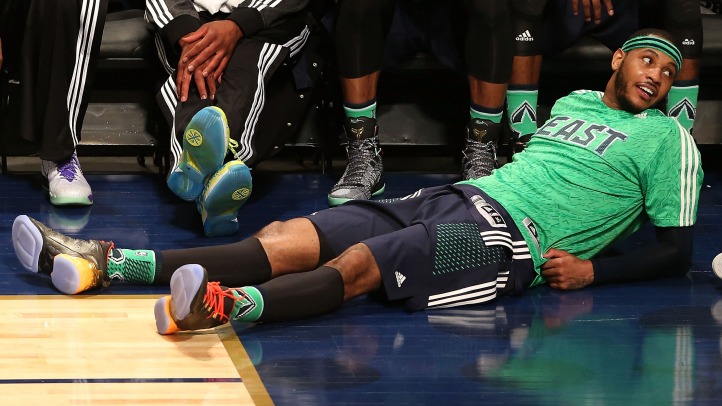 Derrick Rose over the years has shown an unwillingness to recruit other NBA superstars to join him in the Chicago Bulls. But it appears that Joakim Noah has no shame in his recruiting game.

Veteran NBA reporter Chris Broussard fired off a series of tweets Thursday morning suggesting that during All-Star Weekend, Noah and New York Knicks star Carmelo Anthony had a conversation about what it was like to play in Chicago under Tom Thibodeau.
"All-Star convo between Carmelo Anthony and Joakim Noah began as discussion on what it's like to play for Tom Thibodeau," Broussard began. "With rumors about Bulls going for Melo [in free agency] as well as Thibs coaching New York, Melo wanted to know about Thibs."
Broussard said the conversation then turned into a recruiting pitch with Noah basically telling Anthony that if he wanted to win a championship, that he should come to Chicago.
"From there, convo turned to Noah telling Melo he should come to Chicago if he wants to win a ring and secure winning legacy," Broussard tweeted. "Melo responded that he admires how hard Bulls play and how hungry they are. Also told [Noah] his sons favorite player is D-Rose."
And, in a surprising twist, Broussard also said that Rose would have no problem making a recruiting pitch to Carmelo Anthony if the team asked him to.