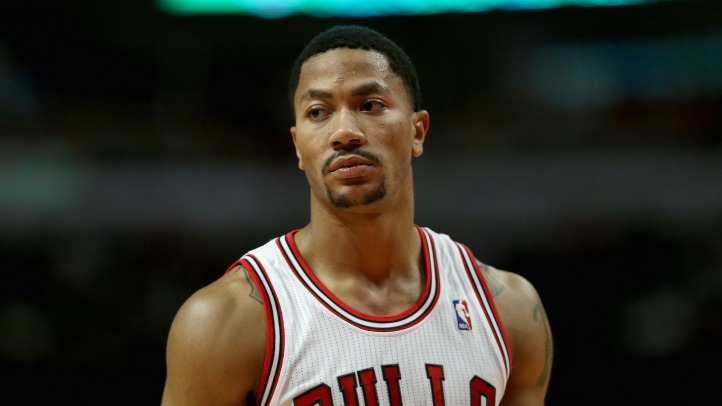 Derrick Rose's comeback to the NBA, at least in Chicago, is probably as highly anticipated as Michael Jordan coming back after his first retirement with the Bulls in which he announced simply," I'm back."
Of course, Derrick Rose hasn't made any such announcement, at least not verbally anyway. The South Side native has boldly announced his comeback to the league with his jaw-dropping play against opponents during the preseason. Those games may not have counted towards anything, but they went a long way in showing everyone that D. Rose is back and ready to play again.
On Sunday, Rose sat down with another Chicago legend in his own right, ESPN's Michael Wilbon for "Sunday Conversation."
In the interview, D. Rose touched on a number of topics: ACL rehab, sitting out the 2012-13 campaign, the reported increase in his vertical leap, being a shooter vs. a scorer, and taking the last shot.
It's a rare look into the mind of one of the NBA's best players and even though he didn't say anything that you probably already heard, you can at least respect the fact that Derrick Rose is consistent and stands by his convictions.