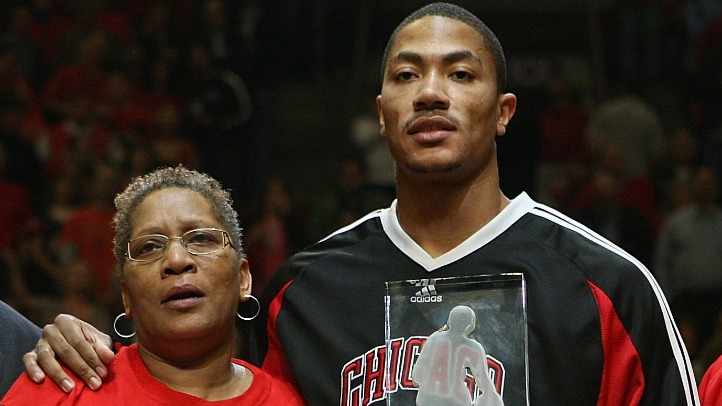 Derrick Rose is serious about competing on the basketball court, and he wanted everyone to know it when he commented Wednesday that he didn't care who he was up against on the court. No matter his opponent, he was going to be aggressive and go at them.

Even if that person was his own mother.
"I'm a guy where whoever is on the court, I'm going to go at them. It could be my teammates, it could be my mom on the court, she's gonna get killed," he said.
Sure the response elicited laughter from the assembled media, but it's possible Rose's mother Brenda didn't find the comment funny at all if what Rose said after practice on Thursday was any indication.
"I got a call [from my mom] late last night, but I was knocked out," Rose said to CSN Chicago on Thursday. "She was probably up watching the news. I don't know how the conversation's going to go today, but it should be interesting."
D. Rose then tried to do a little damage control.
"She doesn't even go on the court. I don't know the last time she stepped on the court. She likes watching basketball, but she doesn't play at all."
So let this be a lesson to all you would-be NBA players out there. You can go out and try and "kill" anybody you want on the basketball court, but if you find yourself matched up against your mom, make sure you give her a pass.