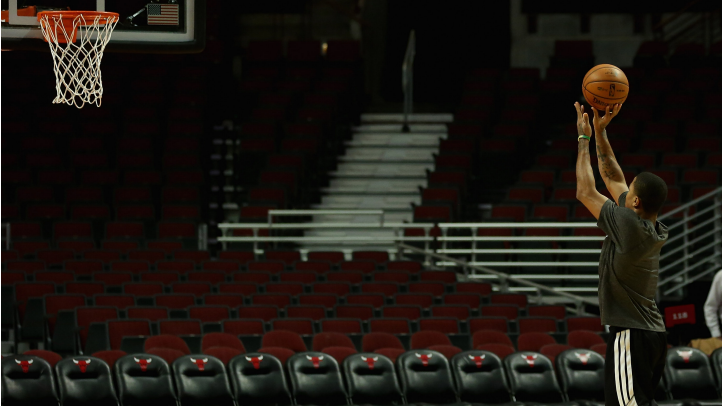 Derrick Rose's annual commercial campaign with Adidas continued on Tuesday with the release of his latest ad titled, "Basketball is Everything," promoting his latest signature shoe, the D Rose 4.
The ad follows Rose – who also narrates the commercial – through the day in the life of an NBA superstar, complete with hanging out with high profile celebs like rappers Common (a Chicago native), Big Sean and 2 Chainz, or going jewelry shopping with his older brother, Reggie.
But Rose says none of that matters because if you took all of that away, he would still have the one thing that means the most to him: basketball.
"Let me tell you something. If you took away the money; if you took away the fame; the spotlight; If you took away the lifestyle; If you took away the flash; What would you have left? Everything."
The video closes with D. Rose alone inside of an empty gym, throwing down a vicious two-hand reverse dunk with him looking into the camera as he walks off, as if to say he's still got it.