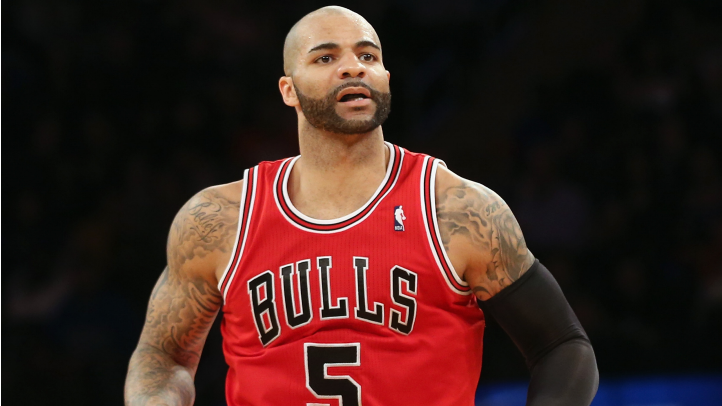 Carlos Boozer arrived in Chicago two and a half years ago and has never quite been a fan favorite.

His high salary -- a five year, $15 to 16 million a year contract -- coupled with the All Star's fading performance left many Bulls fans with a bad taste.

But Bulls head coach Tom Thibodeau on Tuesday staunchly defend Boozer, who is averaging 27 points and 11.5 rebounds the past three games.
"It's not like he hasn't done this before," Thibs argued. "He's done this throughout his career. He's played very well for us. I don't think he's gotten the credit he deserves."

Thibodeau said that compared to other power forwards, Boozer always comes out on top at the end of the season.

"I've been laughing all along because I've been looking at the winning percentage," the coach said of the complaints that Boozer and Joakim Noah couldn't play alongside each other. "Sometimes I think people get so hung up on individual stats they don't look at what the end result is."
Noah agreed cautiously.

"It's always good to prove your critics wrong."

But Noah warned that what really matters is at the end of the season, not now.