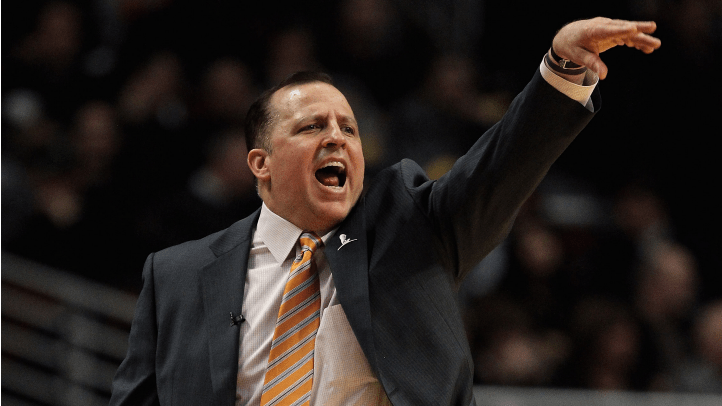 It seems the only thing the Chicago Bulls needed was for the month on the calendar to change. After going 5-9 in February, Chicago has opened March 2-0 with a huge 96-85 win over the Brooklyn Nets at the United Center on Saturday night.
Celebrating 'Nochè Latina' and wearing their customer "Los Bulls" uniforms, Chicago got another monster effort from Joakim Noah and Carlos Boozer who were also phenomenal against the Sixers on Thursday night.
The win moved the Bulls a half-game ahead of the Nets in the Eastern Conference standings and into fifth place. The Bulls move on to face their Central Division rival, the Indiana Pacers, on the road Sunday.
The Good
The Bulls are 13-2 this season when two players score 20 or more points in a game, and that was the case on Saturday night as Joakim Noah (21 points, 10 rebounds) and Carlos Boozer (20 points, eight rebounds, five steals) carried the scoring load for Chicago against Brooklyn. Kirk Hinrich (12 points) was very efficient scoring the ball, shooting 5-8 from the field while Nate Robinson (12 points) and Jimmy Butler (13 points) did the heavy lifting off the bench. The Bulls shot 52 percent from the field (8-1 this season when shooting .500 or better) while holding the Nets to 44 percent shooting. Chicago also forced 21 turnovers and scored 24 points off Brooklyn's giveaways. With 4:37 left in the second quarter and lasting until 9:12 to go in the third, the Bulls went on a 19-0 scoring run that was really the difference in the game. Chicago also went a perfect 14-14 from the free-throw line
The Bad
Rip Hamilton missed his second consecutive game with lower back spasms, and his replacement, Marco Belinelli (seven points), had his second consecuitve subpar game as a starter.
The Ugly
Luol Deng (eight points, five rebounds) had a really off night. The All-Star didn't make his first field goal in the game until 45 seconds were left in the third quarter and shot 3-10 in the game. Belinelli also struggled to find his shot as he went 2-7 from the field. Chicago also turned the ball over 19 times, giving up 16 points in the process.
Follow Outside Shot on Twitter (@Outside_Shot) for more Bulls news and information