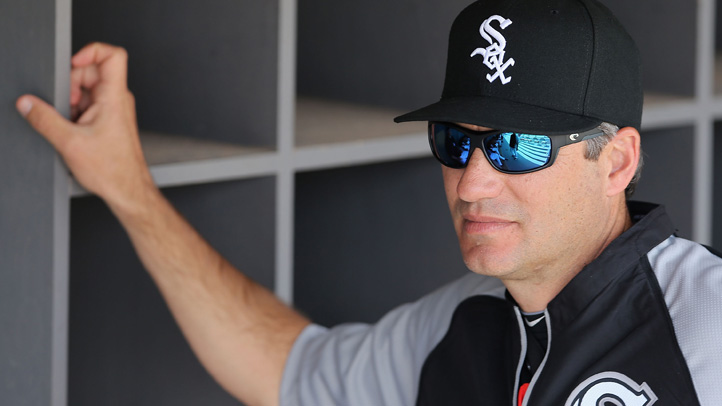 On Friday, the Chicago White Sox fired bench coach Mark Parent, but the team will retain Robin Ventura as manager, according to G.M. Rick Hahn.
Colleen Kane of the Chicago Tribune revealed the news as Hahn spoke prior to Friday's game against the Detroit Tigers:
Rick Hahn announces Robin Ventura will return in 2016. — Colleen Kane (@ChiTribKane) October 2, 2015
Ventura, who has a record of 295-350 and just one winning season on the South Side, has come under fire this season as the White Sox have struggled to live up to expectations. An offseason spending spree brought in free agents like Melky Cabrera, Adam LaRoche, and David Robertson, but it wasn't enough as the White Sox will finish with a below-.500 record for the third consecutive season.
The White Sox have not made the postseason since the 2008 season, and with a depleted farm system and underachieving players at the big league level, there have been plenty of questions about how the team will respond to the issues facing them. With Ventura's retention, it appears the team will largely keep the status quo in place.