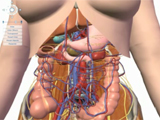 In his first year with the Cubs, Kris Bryant has continually proven his worth to the team, and on Saturday, he proved it one more time when he tied a big rookie record.
Bryant is now tied with Billy Williams for the rookie record for home runs at 25, according to the team. Williams set the record in 1961.
.@KrisBryant_23 has matched Billy Williams' #Cubs rookie record of 25 home runs, set in 1961. #LetsGo pic.twitter.com/rPSukGSMRJ — Chicago Cubs (@Cubs) September 19, 2015
The third baseman hit the home run at Wrigley Field against the St. Louis Cardinals. Bryant's home run made for a back-to-back homer in the fifth inning, with Jorge Soler hitting the first one.
The Cubs are currently third in the division behind the Cardinals and the Pittsburgh Pirates.