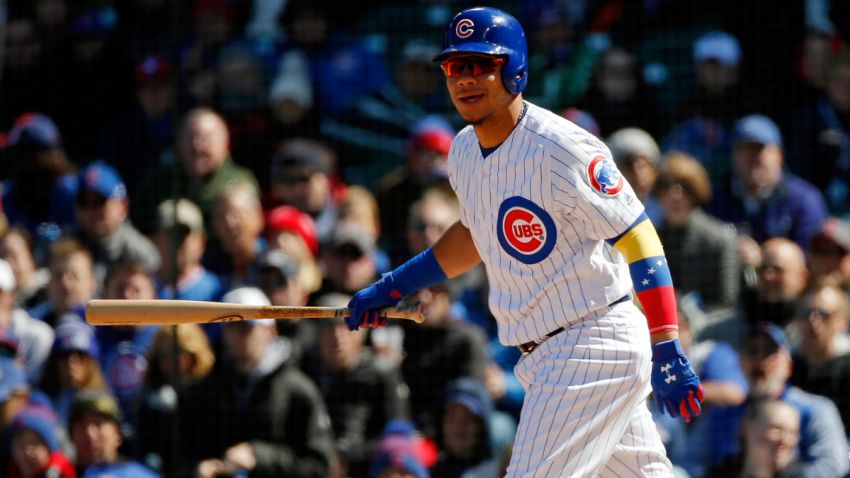 Just weeks after he was told to stop wearing his signature Venezuela flag arm sleeve, Chicago Cubs catcher Willson Contreras has responded in an epic way.
Contreras, who has four home runs and 20 RBI so far this season, showed off his new homage to his home country on Wednesday in a post on social media:
Instead of having the Venezuela flag on his arm, Contreras will instead be sporting it on his bats, where MLB's uniform code doesn't apply.
The league has recently begun to crack down on players wearing non-approved items, including Ben Zobrist's black cleats (which did not contain a minimum 51-percent team color) and Contreras' sleeve, which he subsequently replaced with a plain red look.