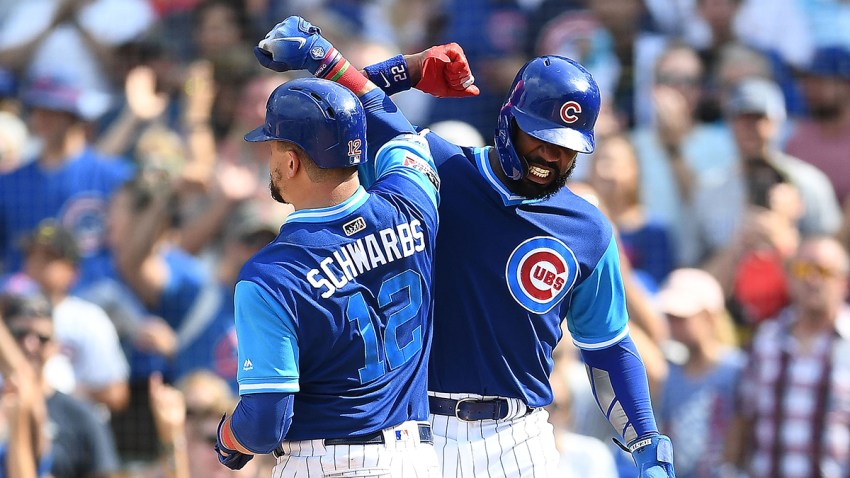 The Chicago Cubs and Pittsburgh Pirates will square off in Williamsport next week in the annual Little League Classic, and the teams will be wearing some pretty sweet jerseys for the big event.
The two teams, who will play the game in front of a stadium full of Little League teams getting ready for the Little League World Series, will wear special hats and jerseys for the game, and they were unveiled on Friday:
The Cubs' jerseys will feature the name "Cubbies" across the chest, and will have the players' chosen nicknames on the back. For the team's hats, the Cubs will wear a blue cap with their "Cubbie Bear" logo, which is normally featured on their blue alternate jerseys.
For the Pirates, they will wear white jerseys with the phrase "The Burgh" across the front, along with their player nicknames on the back. Their hats will be bright yellow, with the team's "Pirate Head" logo on the front.
The jerseys and hats are different from the ones that will be worn on "Player's Weekend" later this month. Those jerseys are all black or white, depending on whether the team is at home or on the road, and were unveiled earlier this week.
The Little League Classic will take place at 6 p.m. on Aug. 18, and the game will air nationally on ESPN.