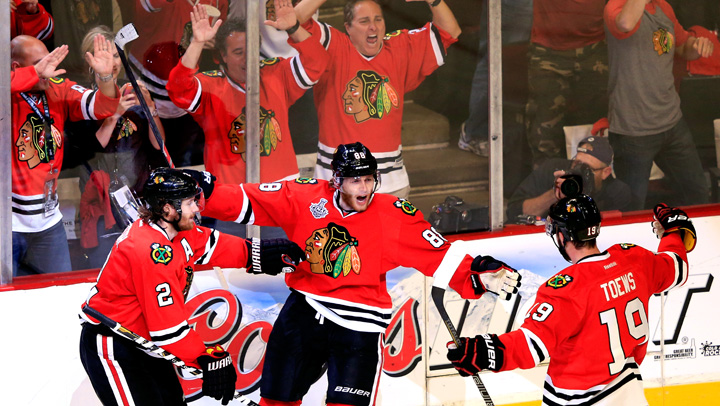 The Chicago Blackhawks put the finishing touches on their opening night roster on Sunday morning, placing defenseman Ryan Stanton on waivers with the intention of sending him down to the Rockford IceHogs of the AHL.
The move means that Mike Kostka, who played some minutes at both forward and defenseman during the preseason, will be retained as their eighth defenseman going into the season. The Hawks will also carry 13 forwards and two goalies as they have the maximum 23 players on the team.
Some may be surprised that Stanton was the one who got sent down instead of Kostka, but the move makes sense for a few reasons. For starters, Kostka's status as a veteran is valuable to the Hawks because of the influx of young skaters like Jimmy Hayes, Ben Smith, and Joakim Nordstrom, and having a hungry veteran looking to prove he still belongs in the NHL will definitely rub off on those guys.
In addition to that, it wouldn't have made much sense for the Hawks to keep Stanton in the fold just to have him collect dust in the press box. It is much smarter for GM Stan Bowman to send Stanton down to Rockford and allow him to get a good deal of minutes both in even strength situations and also on special teams, and allow his development to continue.
In another move, the Hawks have loaned forward Kyle Beach, who was waived and sent down to Rockford last week, to Swedish pro team HV71. The move likely spells the end for Beach's time with the Hawks, and also reflects the disappointment the organization has felt with his development since he was drafted in the first round of the 2008 draft.