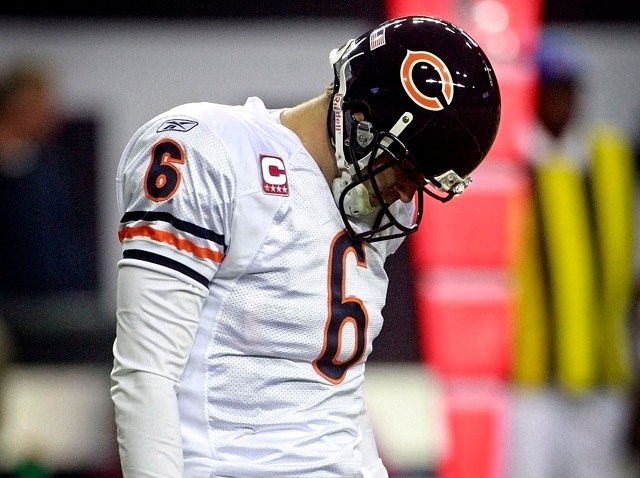 The Bears ratings are going the same way as their win totals.
According to Crain Business's Ed Sherman, TV ratings for the Bears were at the lowest point of the season on Sunday. The Bears did a 22.3 share. For the math types who want to convert that into actual viewers one rating point is worth about 35,000 homes.
That means just 780,500 people watched the Bears get demolished by the Arizona Cardinals. The previous low came two Sundays ago, when the Bears posted a 25.9 rating in a blowout loss to the Bengals.
Sherman speculates that Sunday's beautiful weather had something to do with Bears fans putting down the remote and heading outside, and he's probably right, but there's a larger trend, too. That trend, becoming more and more evident by the week, is that the Bears suck at football, and Bears fans don't particularly enjoy watching the Bears suck at football. Shocking, right?

Casual fans have discerning standards, apparently, and even some die-hards won't stick around for the third quarter if the Bears aren't in a close game. (Sherman reports that Sunday's ratings decreased as the game went on.)
But this is a good thing. If the Bears are bad, their fans react, voting with their clickers and turning off the game and heading to the golf range instead. If that's not motivation for Bears brass to get things quickly turned around, we're not sure what is.

Eamonn Brennan is a Chicago-based writer, editor and blogger. He is the editor of Yahoo! Sports's college basketball blog The Dagger and a contributor to Inside The Hall. Follow him at his personal site, eamonnbrennan.com, or on Twitter.
Copyright FREEL - NBC Local Media