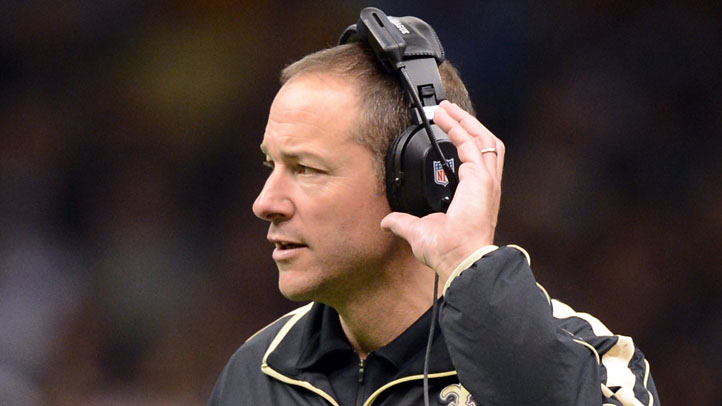 Of the new faces to join the Bears' coaching staff this season, Aaron Kromer is the one with the nicest jewelry. As an assistant coach with the New Orleans Saints, he won a Super Bowl ring. That experience is what he is hoping makes a difference this season in Chicago.

Kromer talked about how much he learned during that Super Bowl-winning year.

"The experience was great," Kromer said to the Bears' website. "It taught me a lot about how to put a program together, stick with the plan, and adjust the plan slightly to get to where you want to be, and that's what I hope to bring to the Bears. It's a great accomplishment when you get to the pinnacle of the game."

Kromer also had the experience of leading the Saints when Sean Payton was out because of the bounty suspension. He was the interim coach for the interim coach, then also worked with Joe Vitt to lead the team when he return. In that time, the Saints went 7-9 after reeling from the league's rulings on the Saints allegedly paying bounties for hits.

When he wasn't the interim to the interim head coach, Kromer was leading the offensive line. This makes him attractive to the Bears because of the previous problems with the line, but it also means he knows how to open up holes for the Bears' offensive weapons.

Much as Lovie Smith had a heavy hand in the Bears' defense, Marc Trestman is going to have a big part in the Bears' offense. Trestman is expected to call plays on offense. Under Smith, his offensive coordinator usually had the reins. Trestman and Kromer worked together when coaching the Raiders, and Kromer is already happy with how they are gelling.

"Marc does a great job of understanding the talent on the team and working with that talent to create plays that match," Kromer said. "He does everything he can to make sure the quarterback fits the scheme and the other skill-position players fit as well. Anytime you can do that you're going to have success."

The expectations will be for Trestman and Kromer to improve on the Bears' 10-6 season in 2012. They will need to find the kind of success that adds to Kromer's jewelry collection.

Copyright FREEL - NBC Local Media