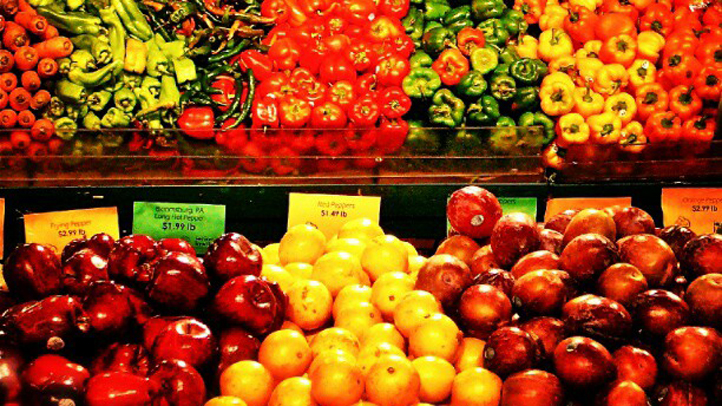 Let's face a basic fact: If you're a member of the United States Congress, you don't ever have to worry where your next meal is coming from.
The truth is, the vast majority of Americans never experience what is known as food insecurity, or "limited or uncertain availability of nutritionally adequate and safe foods."
But every day, more than 47 million Americans -- more than 22 million of them children -- have at least some reason to worry about how their next meal will arrive.
There are many reasons why a number of Americans might not get enough to eat. Some are elderly, living on fixed incomes. Some are disabled, dealing with issues that keep them from work. Some are children, living in poverty. And others are good, hardworking people who simply don't make enough income to feed their family, despite working one or more jobs.
But to hear policymakers in Washington tell it, America shouldn't be in the business of helping people who struggle for food to get what they need.
Cuts to the Supplemental Nutritional Assistance Program, or SNAP, go into effect Friday, a move by Congress that will siphon $5 billion off a program that helps one in seven Americans put breakfast, lunch and dinner on the table. SNAP allocations built into President Barack Obama's 2009 stimulus bill are coming to an end, leading to the cuts.
For lawmakers supporting the cuts, it's not about the human cost of denying some Americans access to what is the most fundamental of human rights in the richest country in the world.
Instead, it's about abstraction and ideology, viewed from a safe cocoon of never having to worry about struggling for food, shelter or the basic necessities of life.
"In the real world, we measure success by results. It's time for Washington to measure success by how many families are lifted out of poverty and helped back on their feet, not by how much Washington bureaucrats spend year after year," said Representative Marlin Stutzman, Republican of Indiana, who led efforts to cut the program.
Kansas Republican Tim Huelskamp, a strong supporter of the bill, said that stiffer work requirements for certain adults applying for SNAP funds mean "you can no longer sit on your couch…and expect the federal taxpayer to feed you."
It's a problem common to many politicians who, having once made their way in the world successfully enough to be elected to Congress or enter a life in politics, imagine the whole idea of needing assistance or struggling in any way is no longer a reality they can believe in.
For those who need the help, however, the cuts are a brutal reality that no amount of abstraction can deny. According to the Center for Budget and Policy Priorities, the cut will mean a reduction of $29 a month for a family of three, or $319 for the remaining 11 months of the fiscal year -- a serious loss that, after this cut, means an average of less than $1.40 per person, per meal.
I'm pretty sure that's a reality no one in Washington, least of all a member of the U.S House or Representatives who's worried about the danger to the American way of life from Washington bureaucrats, ever has to deal with.
"It is hard for members of Congress, in the House and the Senate -- it's hard for me too -- to really appreciate the lifestyle of someone living paycheck to paycheck," Illinois Sen. Dick Durbin said Thursday. "But that's a reality for millions of Americans. Many of the people who are receiving food stamps are working. That may come as a shock to people. They're not making enough money to feed their family."
With all due respect to Sen. Durbin -- it's not just hard.
Apparently, it's impossible.