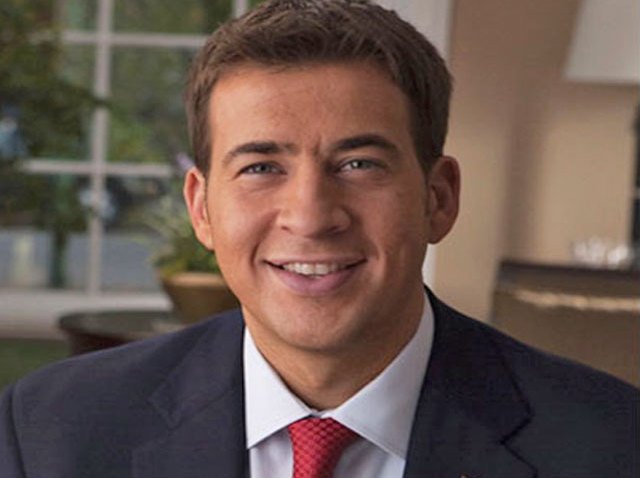 Illinois Treasurer Alexi Giannoulias has cleared a major hurdle to becoming the next Democratic senator from Illinois.

With 90 percent of precincts reporting, Giannoulias has captured 35.88 percent of the vote, beating out three other opponents: Chicago Urban League President Cheryle Jackson, former Chicago Inspector General David Hoffman and Robert Marshall. A fourth candidate, Jacob Meister, withdrew from the race on Jan. 31 and gave his support to Giannoulias.
In his acceptance speech, Giannoulias immediately joined the battle with GOP nominee Mark Kirk.
"Congressman Mark Kirk has said he doesn't think unemployment is a big deal," said Giannoulias. "But I've got news for him. Unemployment is a big issue. And it's obvious you've spent so much time in Washington D.C. voting with the special intersts to ship our jobs overseas that you don't know that. But come November, Congressman, your days as a Washington insider are over."
Kirk, speaking from his own election party, said he would "absolutely" commit to a debate with Giannoulias.

Giannoulias' closest competitor, David Hoffman, conceded the race just before 10:00 p.m.
"I called Alexi Giannoulias and congratulated him on his victory," said Hoffman. "This defeat does not deter me from wanting to improve the lives of those who do not hold the reins of power and too often get the short end of the stick."

Giannoulias cast his ballot on the first day of early voting and spent the day greeting voters at the Mayfair Park Fieldhouse and at Manny's Deli prior to his election night gathering at the Fairmont Hotel.

He'll face Republican nominee Mark Kirk in November's General Election.

Results: Illinois 2010 Primary Elections

Candidate Profile: Alexi Giannoulias for U.S. Senate

Full Coverage: Illinois Elections 2010