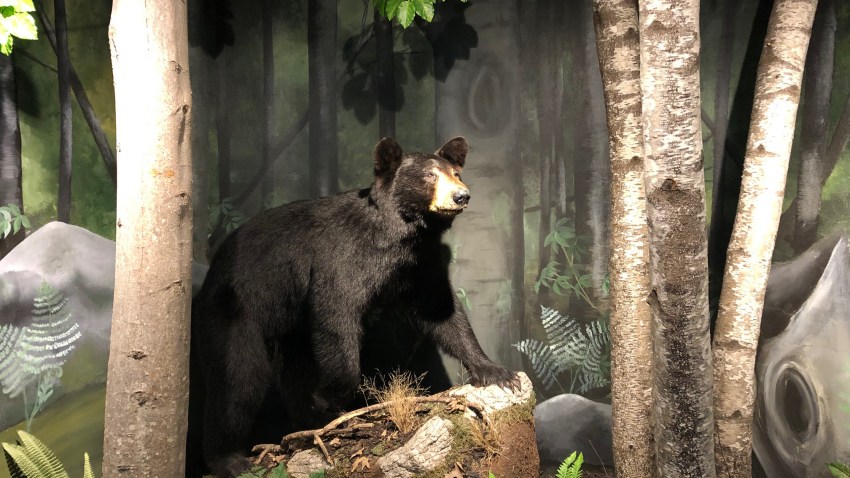 New Jersey residents and a New York animal rescue are racing to try to help a bear with an injury so severe it can only walk on its hind legs like a human.
The bear, nicknamed "Pedals" by neighbors in Oak Ridge, has been seen wandering near homes upright over the last several months. The bear first gained notoriety after video of him trotting down a neighborhood street was posted on YouTube, but now, a year later, residents are beginning to become concerned that the bear, who appears to have lost weight and is often seen panting or foaming at the mouth, won't make it through the winter.
"He was exhausted," Sabrina Pugsley, who started an online fundraiser for the bear, told NJ.com. "Seeing the bear on video is one thing but seeing him in person is another. It broke my heart seeing him in person and in that condition."
U.S. & World
Some videos posted to social media and YouTube show the bear trotting through backyards without care for humans peering over their fences at the odd sight. Another shows Pedals struggling to walk on three of its four legs before giving up and assuming an upright position.
A third video shows him lie down in the middle of a neighborhood street
, apparently exhausted from walking in an unnatural position.
Puglsey has raised more than $18,000 to send Pedals to the Orphaned Wildlife Center in Orange County, New York. The large refuge cares for bears and said in a Facebook post it would cost about that much to build an enclosure for Pedals to safely live in while he recovers.
The center said in another post it is worried about Pedal's weight going into the winter and that it has been talking with state wildlife officials about bringing the bear to their refuge.
"We don't feel this bear is of good enough weight going into winter, and we don't feel that it is a normal or natural situation for him to be coming into residential communities like this. It Is not a good situation for Pedals, or for the local community," the rescue said in a Facebook post.
Meanwhile, another concerned resident started an online petition calling on the New Jersey Division of Fish and Wildlife to allow the rescue to capture Pedals and take him to the Orphaned Wildlife Center
NBC 4 New York has reached out to the Division of Fish and Wildlife about Pedals.
In a Facebook post on Oct. 2, the division said that wildlife officials had been monitoring the bear's movements since the initial video was published last year and that they didn't think moving the animal was the best course of action.
"Fish and Wildlife bear biologists believe it is best not to intervene or make attempts to capture this bear. If the condition and health of the bear clearly deteriorates, then biologists from the Division of Fish and Wildlife will respond accordingly," the division said in the post.