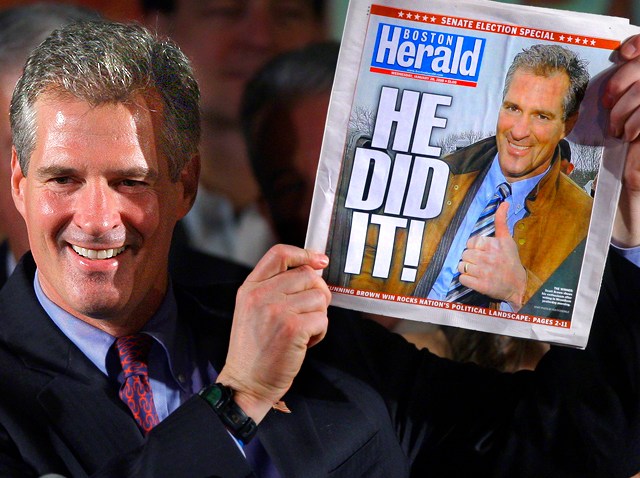 Scott Brown is going prime time.
The Republican who rocketed to national prominence by winning a U.S. Senate seat in Massachusetts is scheduled to appear Thursday on "The Jay Leno Show."
Brown will do a skit via satellite hookup in which Leno fires off 10 quick questions, says NBC spokeswoman Tracy St. Pierre.
The once little-known state legislator jolted the national political landscape last week by capturing the Senate seat once held by Democratic Sen. Edward Kennedy.
Copyright AP - Associated Press