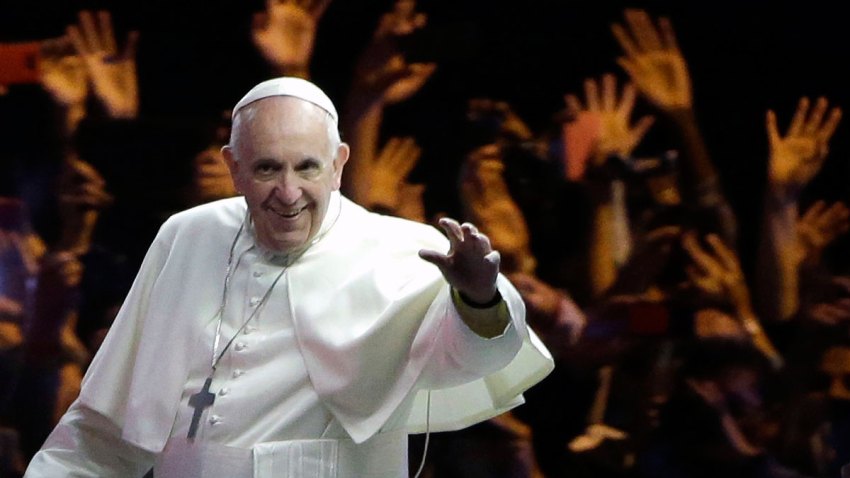 Pope Francis is expanding his presence on social media.
The pontiff made his Instagram debut Saturday, launching his official account under the handle "Franciscus."
His first post, published at 7:27 a.m. ET, was an image of the pontiff kneeling with his head bowed down in prayer. The caption, written in multiple languages, read: "Pray for me."
"Franciscus" has already amassed over 400,000 followers.
In an interview with Vatican Radio, Monsignor Dario Vigano, prefect of the Secretariat for Communications, explained that the aim of the photo-sharing site account is to "tell the story of this Pontificate through images allowing people who want to follow or know more about the Pope to see and share his gestures of tenderness and mercy." [[197828921, C]]
The pontiff is no stranger to social media. Pope Francis joined Twitter in February 2012 and his profile, @pontifex, has over 8.8 million followers. But he does not have a Facebook account. [[372651811, C]]
The 79-year-old announced his first Instagram post via a tweet, writing: "I am beginning a new journey, on Instagram, to walk with you along the path of mercy and the tenderness of God."
The Instagram launch comes a month after a meeting between the pontiff and the social media site's CEO, Kevin Systrom, in Rome. In a post after the encounter, Systrom said they discussed "the power of images to unite people across different cultures and languages." [[372595922, C]]